KCG Prize - Bradford Textile Society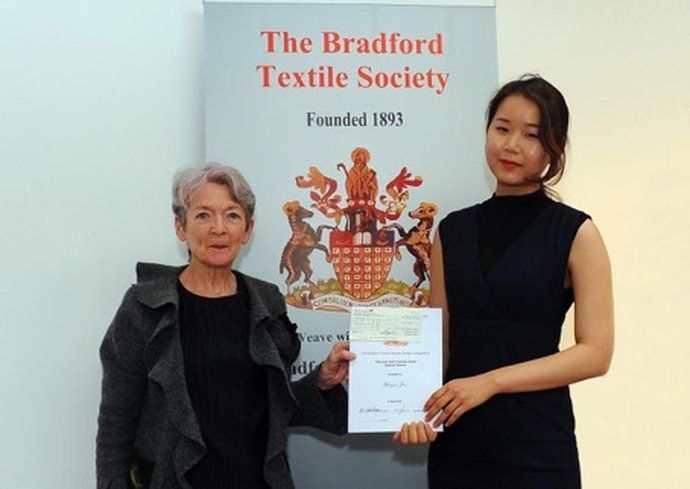 The Bradford Textile Society has an annual design competition which attracts hundreds of entries. For the first time this year the Knitting & Crochet Guild has given a prize for the best hand knitted or crocheted entry.
On Friday 6th May it was the awards ceremony in the Dyehouse Gallery at Bradford College.
Angharad Thomas pictured with 'our' winner, Woojin Joo, from Central St Martins college London. It was a very enjoyable day, and a milestone for us in the Guild.