Big Woolly Weekend, Nationwide - 10 & 11 June 2017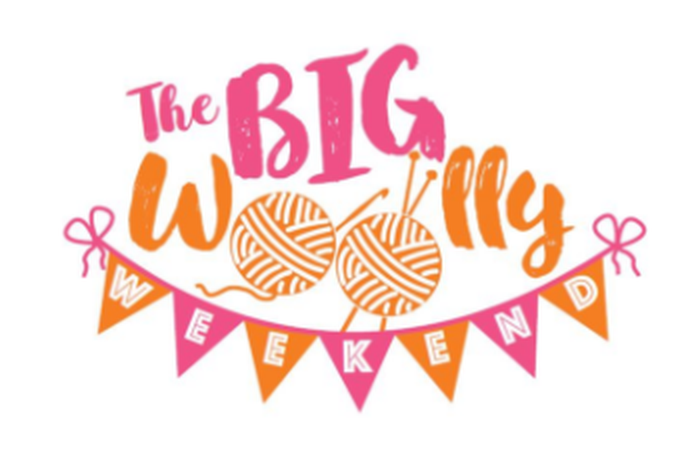 What is the Big Woolly Weekend?
On Saturday 10 June is World Wide Knitting in Public Day (KIP) and Sunday 11 June is Yarn Bombing Day - The Big Woolly Weekend. Bergere de France is working in partnership with Knit Now and Crochet Now on an exciting, fun project. Their aim is to increase the number of customers to local yarn shops and encourage new crafters.
The weekend event is an opportunity to learn to knit or crochet or to share your ideas and passion for all things woolly by taking part in a competition

By taking part in this event, you can also help Knit for Peace UK,
www.knitforpeace.org.uk
which is an initiative of the Charities Advisory Trust. It grew out of projects developed in Rwanda and India, which brought together women of traditionally hostile communities (Hutu and Tutsi war widows in Rwanda and Muslim and Hindu women in the slums of Delhi) to knit clothes for street children and orphans

They will also be working with The Jo Cox Foundation, who will be organising street parties the weekend after The Big Woolly Weekend, and would love to accept donations of knitted bunting www.jocoxfoundation.org
What is World Wide Knit in Public Day (KIP)?
World Wide Knit in Public Day is the largest Knitter run event in the world. It started in 2005 and is now celebrated in 57 different countries (2016).
The mission is: "Better Living through stitching together"!
Each local event is put together by a volunteer (host) or group of volunteers. It doesn't just mean knitting, it is an event for all fibre lovers
How do I take part in the competition?
The aim of the weekend is to knit as many squares (not triangles, as squares are easier to sew up into blankets) as possible to create the bunting with the most squares as you can in your area! (at least 20cm square) So gather as many people to help out as possible and start knitting as soon as possible!
You could also be creative and yarn bomb your local area on the Big Woolly Weekend, the theme is local with a French twist! May be a French beret, onions, flag …….. Use the bunting in your yarn bombing too.

How do I join?
As a Guest knitter or crocheter: Find a local KIP near you here:
www.bergeredefrance.co.uk/bigwoollyweekend
- new KIPs will be added each day, so keep looking
As a Local Yarn Shop:
Email: Colin and Fiona at fknox@bergeredefrance.co.u
k to register your interest and ensure you receive free yarn for your projects (you do not need to be a Bergere stockist). You will be listed on our website as a participating store for other local fibre lovers to see. Take the opportunity to encourage new people into the craft by inviting groups to join you.

As a group:
Go to www.bergeredefrance.co.uk/bigwoollyweekend and find out where your local store is to pop in and pick up your free yarn. Visit regularly as this page will be kept updated with new participating stores. If there is not a store near you who is participating, go and visit them and ask them to get involved