Crochet Week at Lee Mills - 3 to 7 June 2013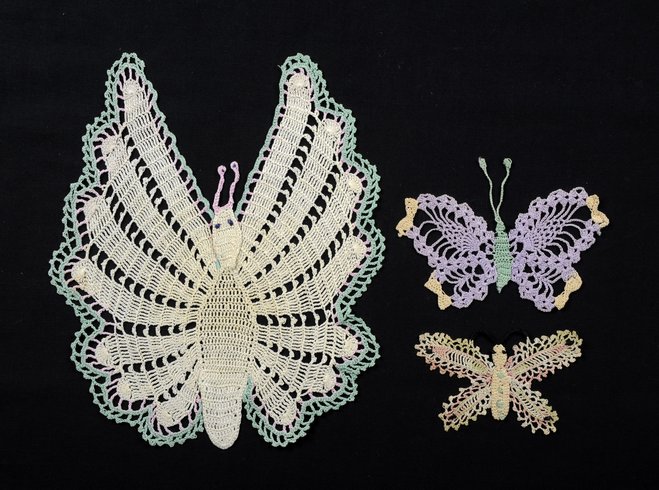 All week, 10am - 4 pm volunteers worked at Lee Mills tackling the crochet collection. and we did it!

The doilies are done! (and edgings and table clothes and chair sets .....) All in boxes, labelled and sorted so they can be found again.
Members and other volunteers who contributed to the first Lee Mills Crochet Week all enjoyed their visit both to Lee Mills and to Yorkshire.
It was great to have so many people working and having fun, seeing amazing things, and learning about the crochet items in the collection.