Fibre East, Amptill, Beds, 26 & 27 July 2014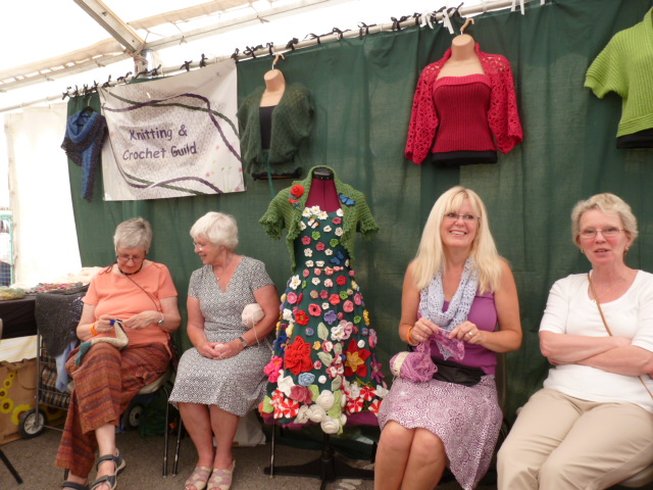 The Bedfordshire branch hosted the Guild stand Fibre East during a blazing hot weekend. All the Guild's were housed in a marquee in the grounds of the Redborne School and Community College, Ampthill, Beds.
Undaunted by the heat the team had put together a display of knitted and crocheted lace, along with the 1950's inspired dress sewn by Wendy Poole, which was covered by a multitude of flowers knit and crocheted by Guild members.