KCG Collection - Open Week, Lee Mills 13 to 17 June 2016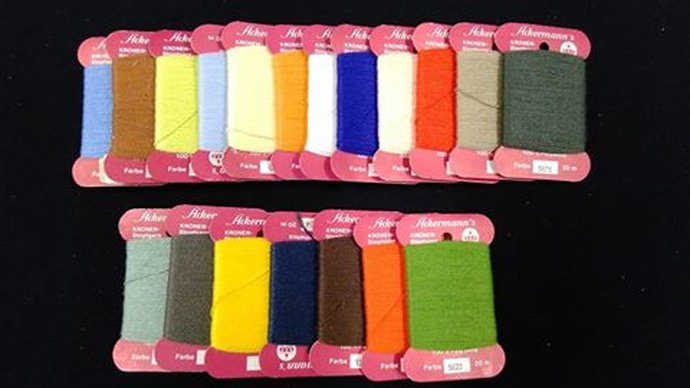 Friday 17th June was the last day of the Yarn Week at the Collection, at Lee Mills.
During the week about a dozen members sorted out all the shade cards, (lots - not sure of the exact number until the list has been made) and most of the yarn samples (getting on for 400).
So a HUGE thank you to all concerned - Margaret Callaghan, Janet Collins, Ruth Gilbert, Valerie Box, Lorna Hampton-Bowes, Jen Kaines, Katie Ashwood, Alexandra Rudkin, Anne Jackson Baker, Rebecca Mosley, Helen Ward, and Gillian Oliver - as you can tell in no especial order, certainly not alphabetical.
We found lots of lovely things including these colourful cards of mending thread. More pictures when all the labelling is done properly - it's just post it notes at the moment.