KCG Convention & AGM - 12 to 14 July 2019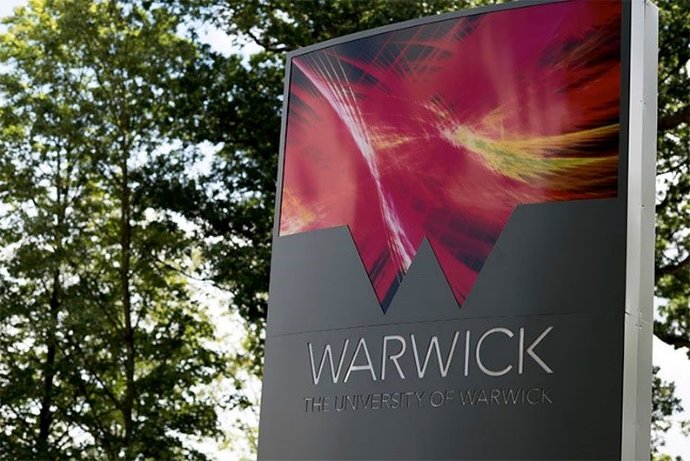 When: Friday 12th till Sunday 14th July 2019
Where: Radcliffe Conference Centre at the University of Warwick
What: Our annual Convention weekend is the highlight of our Guild's year. This is the key opportunity for members to meet up with others from around the country, become more involved with the Guild and actively support its aims. We really hope you will come join us for this truly exceptional weekend.
You'll see in the info following there's a lot going on over the weekend.
If you're new to the Guild or contemplating your first trip to Convention do take a look at Lindy Zubairy's report on our 40th Anniversary event in July 2018. You'll also have the opportunity to buddy up with a regular attendee who will be able to show you around and get you settled in.

In addition to the regular programme we are pleased to announce that Loraine McClean will be leading a full day workshop on Friday 12th July. You will get hands on experience of the design process, with plenty of visual examples to illustrate the process. Discover where to find suitable inspiration, how to turn the ideas it generates into stitches and use them to create knit or crochet items. Plus, simple ways to devise exciting and unusual colour combinations.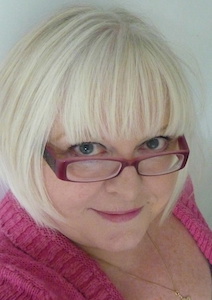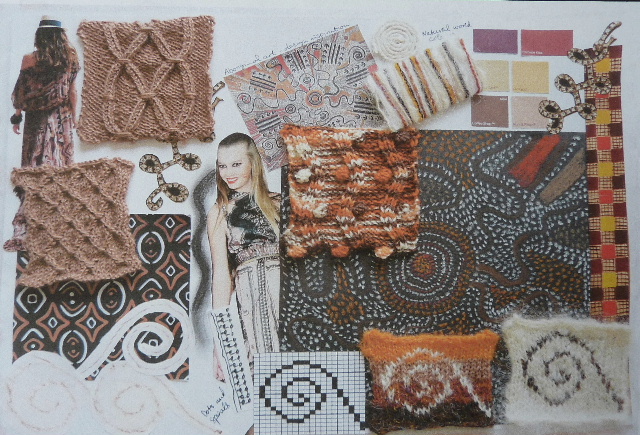 The activities will be structured but the atmosphere will be relaxed and creative, with plenty of visual material and worked examples to get you started, along with technical help in realising your ideas. There will be comprehensive illustrated handouts. The workshop is limited to 20 attendees and those who are attending the full weekend will have priority booking.

Our Convention

Our theme for 2019 is "Diversity" and that's reflected in our membership, our speakers and workshop leaders; in the opportunity to explore a wide variety of knitting and crochet techniques and perhaps have a go at designing, machine knitting, button making or writing about our crafts in the workshop sessions; and also in the our exhibition of items from amazing range of artefacts held in our fantastic heritage archive on display over the weekend.
There will be an opportunity for Branch Coordinators to get together over the weekend, a chance to share ideas and strengthen your support network.

We have invited Nathan Taylor to be our keynote speaker after dinner on Friday evening and Loraine McClean, Sue Blacker and Angharad Thomas will be giving talks during the weekend. By popular demand Debbie Abrahams is returning to lead one of our workshops.
We are offering a choice of 10 workshops on Saturday afternoon and 8 on Sunday morning, so we hope there is plenty to interest you all. You can download details of all the workshops here
You can download the full Convention programme here
Hand Knitting
Nathan Taylor - Double knitting
Rachel Lemon - Estonian colourwork
Emma Vining - Sampling Gladys' sampler
Janet Collins - Dymystifying Brioche
Pattie Jarvis - Lace knitting
Angharad Thomas - Latvian knitting
Debbie Abrahams - Professional finishing techniques
Dr Ellie Read - A morning in the Collection
Other Interests
Sue Blacker - From fleece to yarn
Mary Lambert – Dorset Buttons
Lesley O'Connell Edwards – Write your hobby
Jane Harrisson – Machine knitting
Crochet
Lindy Zubairy - Crochet rose garden
Anne Flanagan – Free form crochet
Kim Badcock - Tunisian crochet
Helen Jordan – Textured crochet
Gaelle Henriet – Reading crochet charts
Marisa Alcock - Crochet baubles

Following the success of our "Show and Tell" over the past 2 years we'll be following the same format for 2019. Items will be displayed on tables with a note of pattern and yarn, so everyone has a chance to look at details of your projects and WIPs. We will look forward, as always, to hearing about the finished projects and work in progress and hearing about lessons learned from those projects which perhaps didn't quite make it, after dinner on Saturday evening. Everyone who enters an item for show and tell will be entered for a prize draw.
We're not having a raffle in 2019 but instead our "Yarn Amnesty" will be extended to cover books and equipment as well, so take the opportunity to de-stash, all items donated will be sold with all profit going to support the Guild's heritage Collection of patterns and artefacts.
Convention proper will finish at lunchtime on Sunday 14 July and trips will be organised to Yarningham, at the Uffculme Centre in Birmingham, now in its 4th year and being held over this same weekend; and also, to Christine's Yarn Shop, Julie is opening on Sunday afternoon as a special treat for Convention attendees.
Our AGM
This is free to all members and the Board is very keen that as many members as possible attend this important meeting. It will take place at 11:00 on Saturday 13 July, we do need to know that you are coming so even if you are not staying for Convention itself please return the booking form to let us know you are attending the AGM only.

The agenda will be sent with the June edition of Slipknot. There will be reports on the Guild's finances, Board appointments, the achievements of the past year and what the Board plans to do in the coming year. You will have chance to express your views on all these issues and to vote on some of them.

Convention Costs
This year we are again staying at the Radcliffe Convention Centre at the University of Warwick. This is a purpose-built Convention Centre with hotel style accommodation which reopened after refurbishment in September 2017. All the facilities are on the ground floor and unless you want to take walk in the grounds or make a trip to the leisure facilities including pool, gym and sauna elsewhere on the campus there is no need to step outside. We are pleased to say that prices for the full weekend have been held at 2018 levels.
There are many options for attendance for from AGM only to the full weekend with extra nights on Thursday and Sunday we do hope you'll join us at some point over the course of our Convention and we look forward to receiving your booking form and deposit by 31st March 2019. Please note that payment of the balance will be needed by Thursday 27th June 2019 and no refunds can be made for cancellations after that date.

Getting to Convention
By road: Radcliffe Convention Centre, CV4 7SH. This postcode will take you to Gibbet Hill Road, the main road through the University. Follow the signs for Lakeside Village and then you'll find Radcliffe signposted and lots of parking on site.
By rail: Coventry Station is served by trains from London Euston, Birmingham (New Street and International) and Leicester and it's easy to get a bus or taxi to the venue, we may provide a shuttle service from Coventry Station if there are any members requiring extra assistance.
You can also find more information on the University's website

Booking for Convention

You can download our booking form here, we look forward to seeing you at the event