KCG Convention & AGM - Birmingham - 7 to 9 July 2017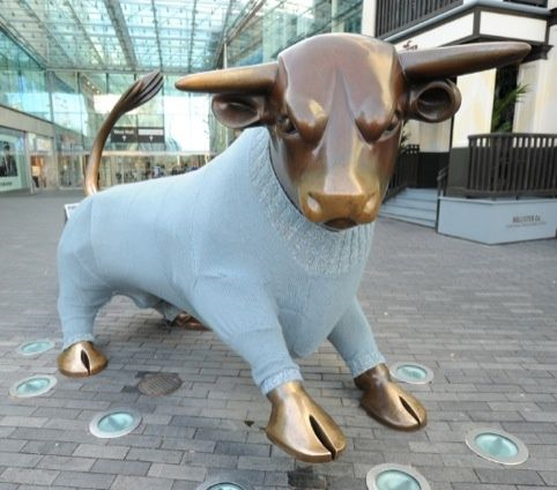 Our annual Convention is the highlight of the Guild's year and 2017 was no exception.
The Guild's theme for 2017 is "Passing on the Passion" and this year's event showed how much passion our members have for the crafts.
This year's event was held in the Ibis Hotel in central Birmingham and we thank the Birmingham Branch for all their help in organising this year's event.

Delegates arriving early were able to participate in visits to the Crescent Theatre and the National Trust Back to Backs properties. Afternoon arrivals were greeted at New Street Station by the welcome team led by Sue Cleaver whilst back at the hotel Helen Karakashian and Pattie Jarvis oversaw the Guild "reception desk" handing out welcome packs and room keys.
Our welcome dinner on Friday evening was followed by this year's keynote speaker, Betsan Corkhill of Stitchlinks. Betsan's work on therapeutic crafts is fascinating. Betsan started Stitchlinks in 2005 with the aim to improve wellbeing through knitting and crochet. Her talk explored ways that people can actively manage symptoms of a condition by using knitting and crochet. The portability of knit and crochet projects means that they can be carried anywhere for use in multiple situations. The actual process of knitting or crocheting is very calming, however Betsan reminded us of the importance of sitting well while we work (which had a good many of us correcting our posture) and getting up to stretch and move on a regular basis. For more information please see the Stitchlinks website.
Saturday was a very full day and it got off to a great start with a talk by Emma Price from "In the Wool Shed". Emma certainly passed on her "deep passion for making" to the delegates! Having trained as an accountant, Emma has since travelled and worked extensively in India. She also completed a degree in Fine Art, creating a rug made from sand as her final piece.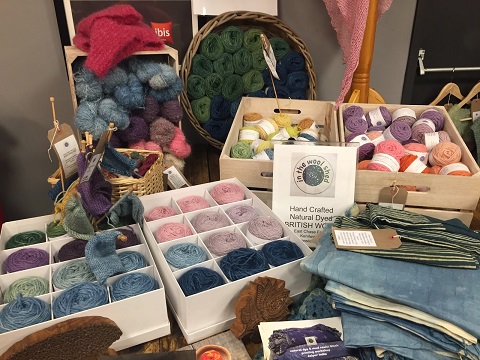 As well producing and selling her beautiful natural dyed yarn, she runs creative trips to India exploring techniques such as block printing and weaving. The trips are run for small groups of up to 10 people. Emma's focus is for the groups to be a part of the local communities, so they stay in the back streets, travel by rickshaw and explore small textile markets together. Emma talked us through some of her own collection of stunning textiles from India to highlight some of the printing and weaving techniques covered on the trips. More information about Emma, her gorgeous yarns and the mindful textile journeys to India can be found on her website
Our annual general meeting took care of the formal business of the convention and was a great opportunity to say thank you to the current board for all their hard work over the year.
After lunch, Maureen and Barbara from the Collections Team presented "So you want to host a Trunk Show?". A trunk show is one of the ways that the Collections Team can offer a service to Guild branch meetings and other venues helping to show a small sample of our heritage collection to a wider audience. Items are carefully packed up and mailed out with plenty of descriptive notes and background detail. This provides lots of information for a fascinating presentation and discussion and it's a great way to hear about the stories behind the items in the Guild's Collection. Do contact the team by email if you are interested in hosting a trunk show.
Saturday afternoon was a chance for delegates to learn new skills in workshops run by members and special guests.
Ganseys with Deb Gillanders aka Propagansey see centre image below
Cast On/Cast Off techniques with Danielle Auerbach-Byrne
Crochet Basics with Wendy Irvine
Fair Isle techniques for beginners with Hilary Grundy
The History of Knitting with Ruth Gilbert see images left and right below
Tunisian Entrelac with Lindy Zubiary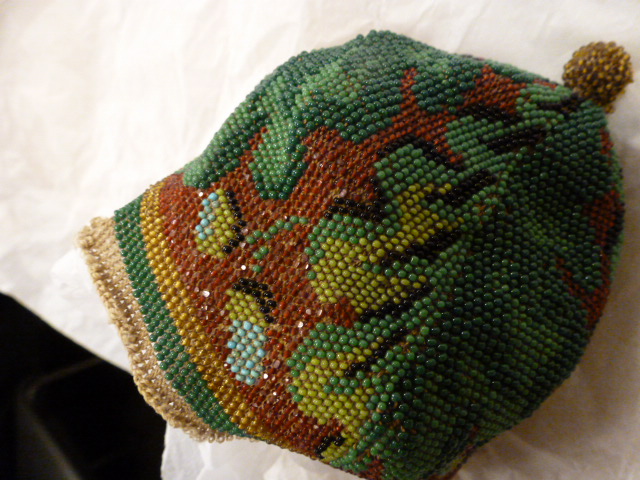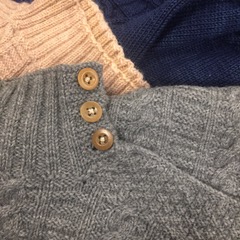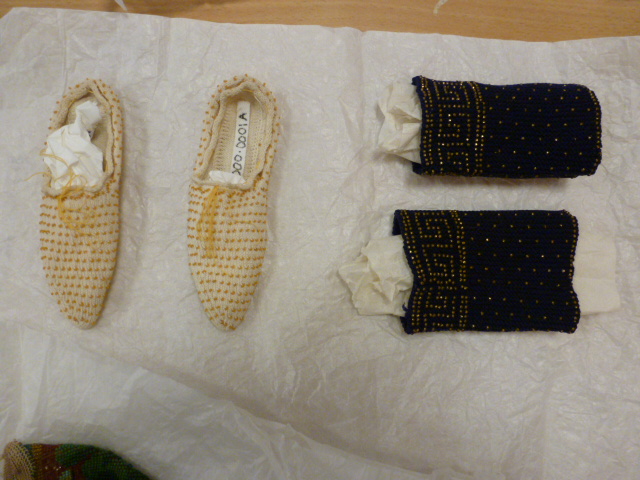 Dinner on Saturday was followed by a conference highlight: Show and Tell. Rachel Lemon was a fantastic Show and Tell host, reading out the details provided by the creators of each piece and encouraging them to reveal more about it, what worked well and what didn't turn out the way it was expected.
Show and Tell was followed by musical entertainment from Francis Mallon.
Sunday morning began with a talk by Guild Life Member, Denise Musk. Denise discussed her career and showed us her amazing mixed media garments. She had brought along a wide selection of her work and we were all able to have a close look at her techniques as she described her inspiration.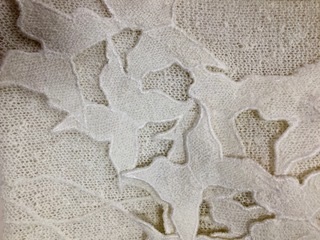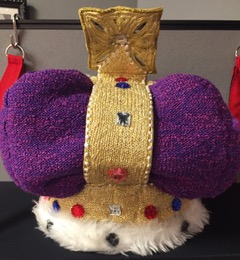 Denise is also the creative talent behind the knitted crown that is part of this year's Guild display for yarn shows (created by Julia Halliwell). The crown has proved very popular already!
Our second set of workshops began mid-morning and lots of new techniques were on offer:-
Brioche Basics with Mary Lambert see photo below
Beaded Knitting with Jacqui Taylor and Marian Dye
E textiles with Joy Pocock
Broomstick Crochet with Helen Jordan
Möbius Knitting with Fiona Morris
Steeking with Elspeth May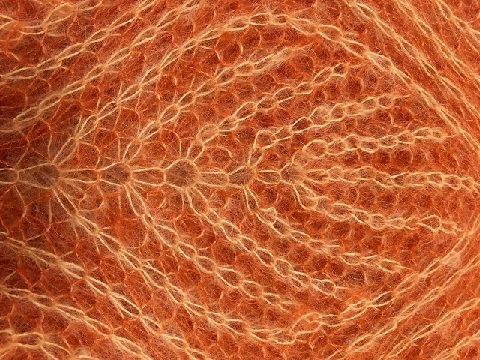 Next year's conference dates and location are already set for 6th to 8th July 2018 at the Warwick University Convention Centre in Coventry and this will be a very special Convention celebrating 40 years of the Knitting & Crochet Guild.
Images kindly supplied by Emma Vining and Tricia Basham