Knitting & Stitching Show - Ally Pally - 5 to 9 October 2016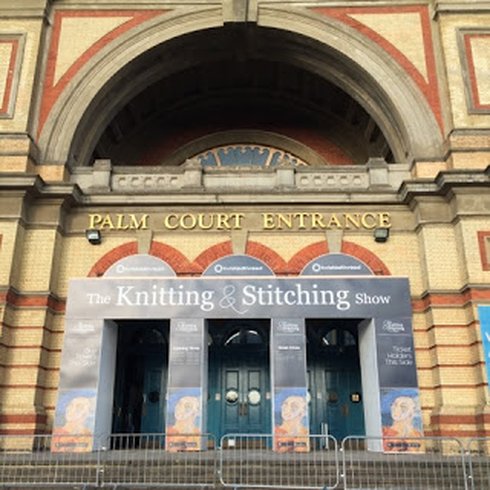 The Guild not only hosted at stand at Ally Pally in 2016 but provided a very active presence every afternoon in the show's new demonstration area "Crafters In Action" where a wide selection of knit & crochet skills were showcased.
Our stand was busy throughout the show and visitors were interested not only in our display but also the projects our members were working on.
Jean's brioche shawl

Every afternoon our members were demonstrating their skills, from knitting socks, shawls, short row shaping and mitred square through to crochet blanket techniques and broomstick crochet. Several visitors also learnt basic skills and made use of our "Learn to Knit" and "Learn to Crochet" packs.
Visitors came from far and wide, some decked out for the occasion as these ladies from the Netherlands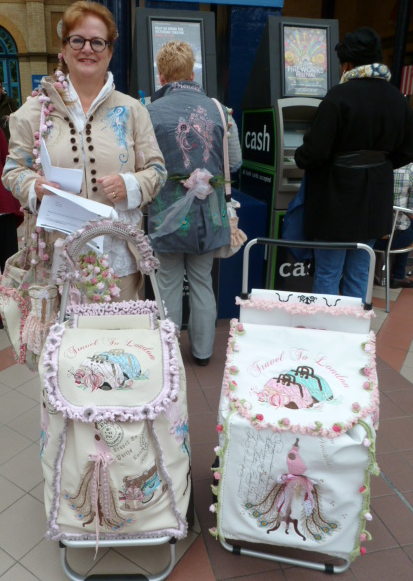 As usual there was lot's to see around the show with lot's of colour everywhere.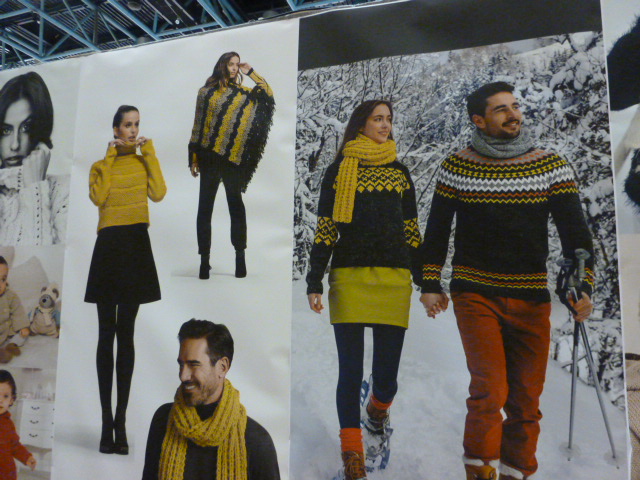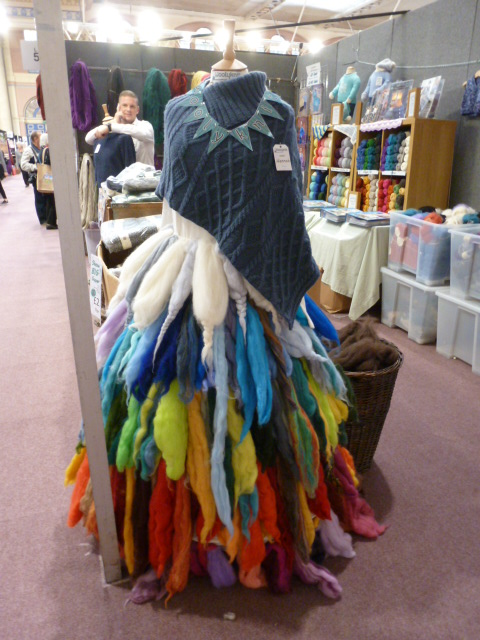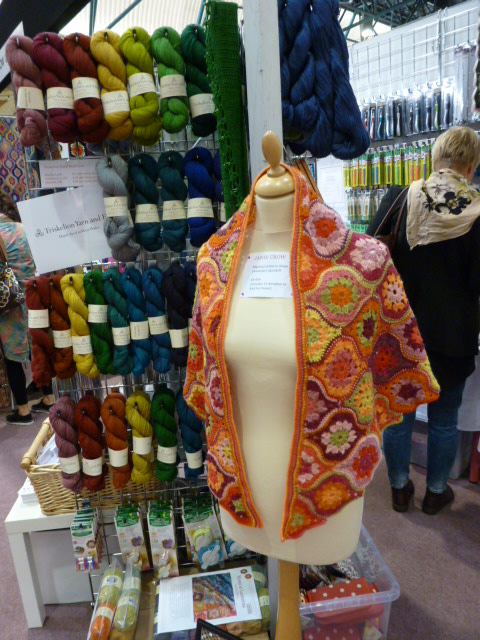 Many thanks to all our helpers Barbara, Betty, Emma, Gill, Hilary, Jacqui L, Jacqui T, Jean, Laura B, Laura M, Marian, Marissa, Marjorie, Mary, Penny, Shirley, Tricia & Vanessa. You can read more about the show on Emma's blog.