Knitting & Stitching Show, Ally Pally, 7 to 11 October 2015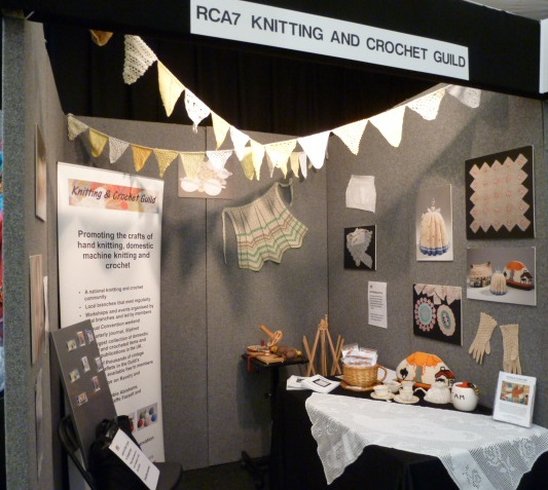 Our Guild stand was busy throughout the show, we welcomed an amazing number of visitors to the stand and we delighted to see so many members coming to say hello. We also had a visit from May Varney, who knitted the Debbie Abrahams blanket which forms the image we use on our membership cards and leaflets.
At times our stand was very crowded with many visitors showing a keen interest in our "Afternoon Tea" display.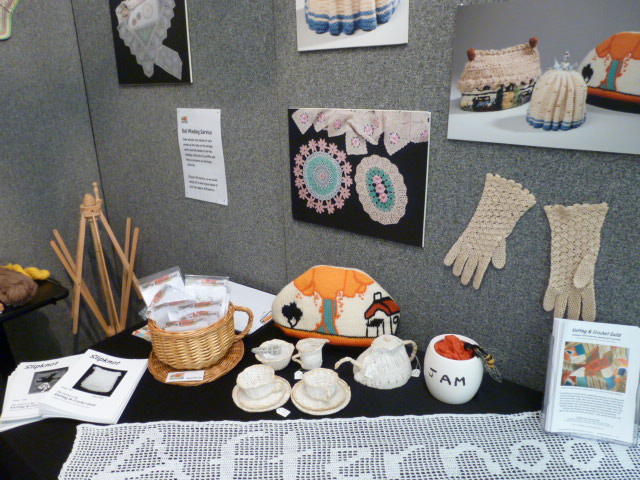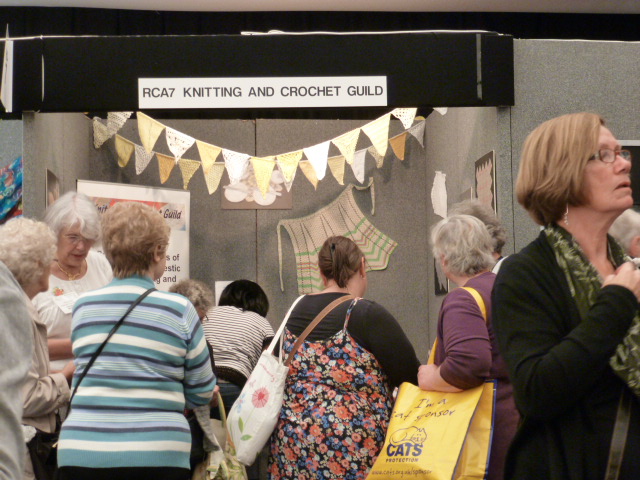 We were able to try out our "sociable" knitting which Barbara had got started for us, we encouraged visitors to the stand to have a go and certainly drew a lot of attention.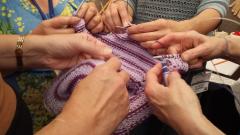 As usual there was lots to see from felted chess pieces made by members of the Quilters Guild to the knitted and crochet wares on the Fishmongers stall as well as the wide variety of wares for sale.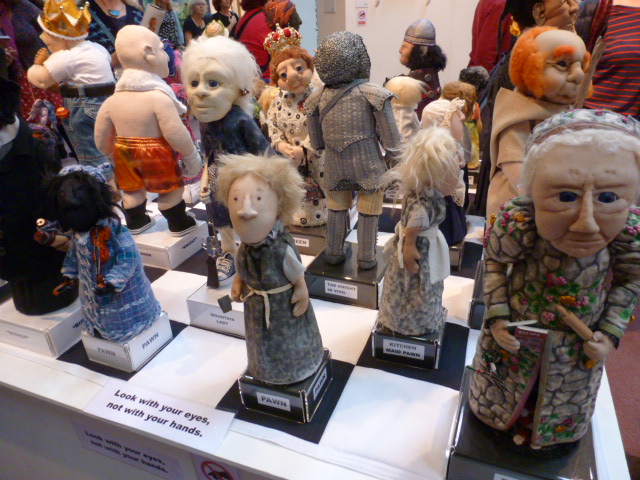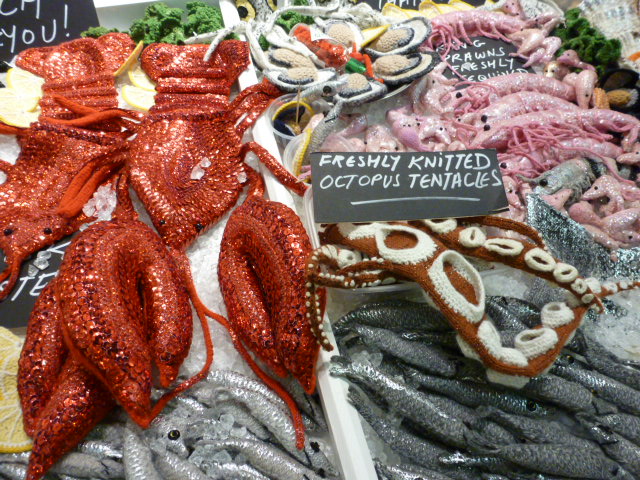 Thank you to all who helped with the stand this year, Annmarie, Tricia, Barbara, Jacqui, Penny, Marjorie, Annette, Cath, Sarah, Marian, Amelia, Bronagh, Shirley and Emma. You can read Emma's review of the show on her blog