Oxford Branch Regional Day - 18 May 2019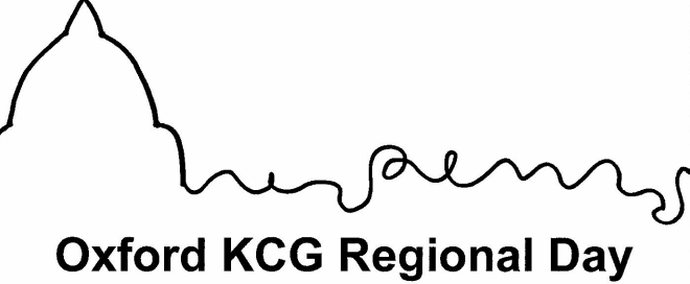 When : Saturday 18th May 2019 - Registration from 10:30am till 11am
Where : St Anne's College, Woodstock Road, Oxford, OX2 6HS
What : Regional Day with keynote speaker Guild Patron Debbie Abrahams
Lunch and refreshments provided
£30 for KCG Members £35 for Non Members
For further details please contact Susan Shapland Email

Provisional details of the afternoon workshops - see below.
Oxford Regional Day
Workshop outlines 1.30pm- 3.30pm:
· Knitting with Beads
Instructor: Debbie Abrahams
Working on a small accessory project, Debbie will show the techniques of working with beads, to include the hooking-in and slip-stitch methods. Each participant will be provided with a kit for the project containing Rowan Glace yarn and Debbie Abrahams beads.
· Entrelac
Instructor: James Edwards (Oxford Yarn Store)
Entrelac is a knitting technique used to create a textured diamond pattern and the result resembles basket woven strips of knitted fabric. It can be knitted in one colour and is also very effective if several colours are used. Basic knitting skills only are needed – knit, purl, decrease and picking up stitches. The latter two are covered in the class if you are unfamiliar with these techniques.
· Miniature Latvian mitt
Instructor: Angharad Thomas
Learn the essential techniques involved to create a miniature Latvian mitt. The mitt can be used as a brooch or Christmas decoration.
· Knitting Estonian Nupps
Instructor: Susan Shapland
A Nupp is a beautiful Estonian stitch technique which is incorporated into unique lace designs. Nupp means button/bud/knot. It is a flat stitch not a bobble. It is not possible to replicate in machine knitting and is therefore always hand knitted. This workshop will focus on forming the stitch consistently.
· Further Adventures with I-Cord
Instructor: Sue Winn
I-cords are simple, easy and versatile. During this workshop you will learn how to make a simple I-cord, different types of I-cord, including knitted in and I-cord and loops, and cast off method. The workshop covers the practical and decorative uses of I-cords in fringes, edging, applique, knits and embellishments.
· Mini Trunk Show
Presenter: tbc
· Broomstick Crochet
Instructor: Jacky Ridgill

Explore this unusual form of crochet using a normal size hook to pick up loops onto a large needle and crochet along them in a variety of ways to produce a beautiful lacy fabric. You need only know how to work a double crochet and chain. Please bring some spare yarn and a suitable hook, e.g. DK yarn and 4mm hook. The large needles will be provided.