Stitch & Craft Show, Malvern, 10 to 12 March 2016
Sarah Cage and her team of helpers hosted the Guild stand at Three Counties Showground, Malvern from Thursday 10th to Saturday 12th March 2016.
This year's show was the first organised by Grosvenor Shows Ltd who had taken over the event from Trident Exhibitions and changed the name from Creative Crafts Show to Stitch & Craft.
It was definitely a show for quilters and sewers with a wonderful display of quilts, however very little to offer knitters and crocheters but Black Sheep Wools & Neil the Knit had a good selection of yarns and of course there was the Guild stand.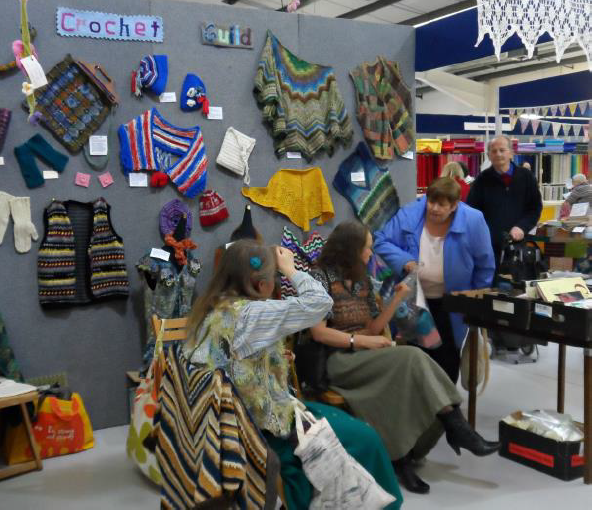 The Guild's theme this year is colourwork and there were certainly some fine examples on display and quite a bit of interest in membership. Although we had a good flow of visitors to the stand the team felt that numbers were down on previous years as did many of the traders.
Our thanks to all who helped on the stand.