10. Holders for crochet balls and knitting wool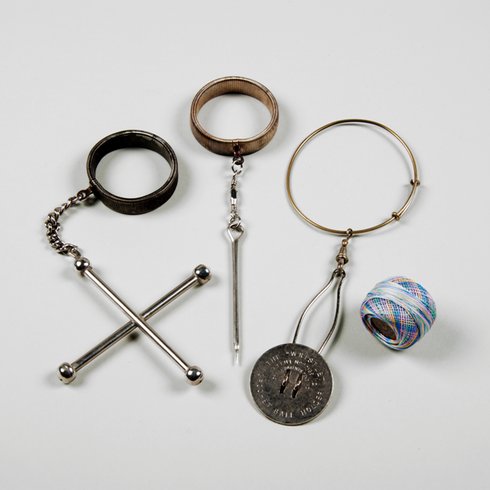 These metal objects have an expanding bangle or elasticated band that goes round the wrist. They are holders for balls of wool or crochet cotton balls that are suspended from them. These gadgets are designed to keep knitting wool or crochet cotton attached to the wrist of the knitter or crocheter while they are working.
The Wristlet Crochet Ball Holder (on the right) was patented in 1912 and 1913. Crochet cotton then, as now, was sold ready wound into a cylinder, with circular pieces of card inside the top and bottom of the cylinder. To use the holder, it is detached from the bangle, and pushed through the centre of the crochet ball, so that it sits on the circular metal plate. The holder is then reattached to the bangle.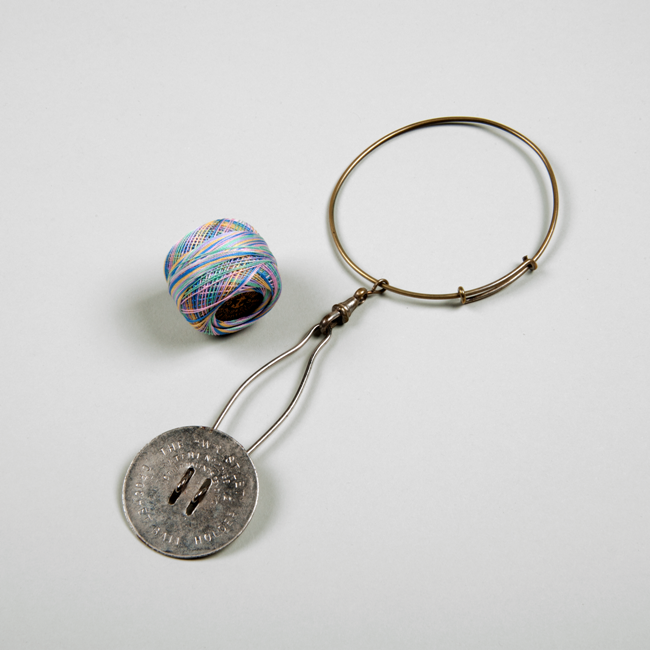 The holder in the centre was patented in 1914. The spike hanging from the elasticated wristband is pushed through the card in the centre of the crochet ball. The lowest part of the spike is in fact a bar, pointed at both ends, that swivels in the centre to form a cross-piece that the card in the centre of the cotton ball can sit on.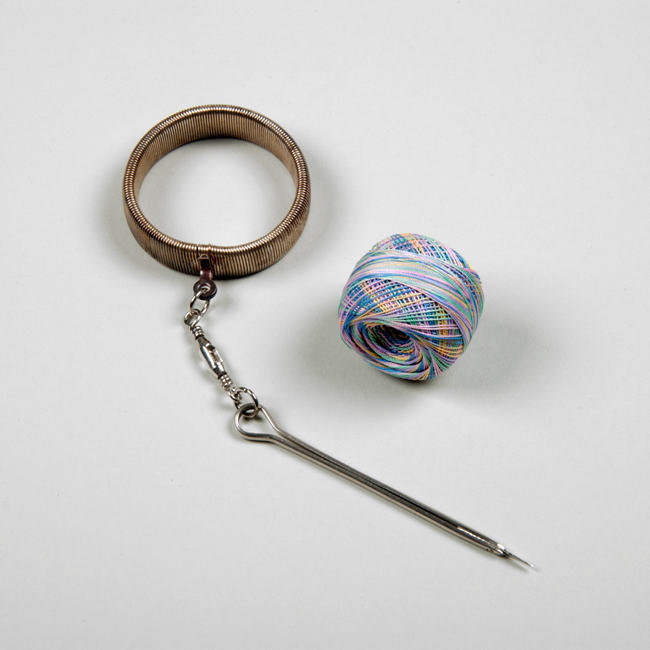 The holder on the left is for wool or other yarn that was sold in skeins. The yarn can be wound onto the metal cross, and so hang from the user's wrist.