13. Patons & Baldwins 'Helps to Knitters' leaflets, 1930s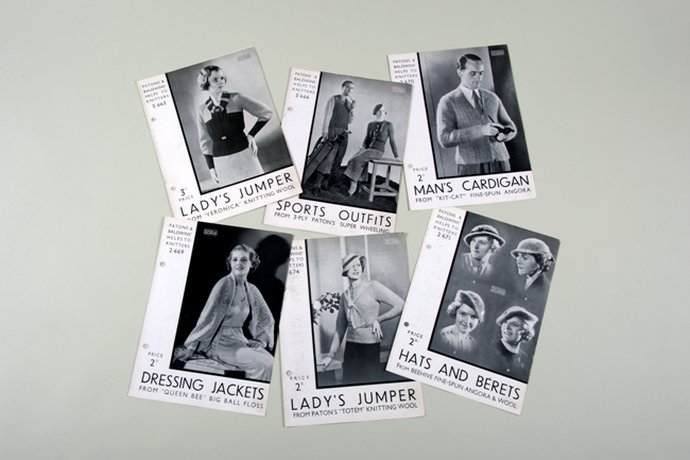 The Knitting & Crochet Guild holds the Patons & Baldwins archive of pattern leaflets, which includes nearly all the P&B leaflets published from 1930 onwards. This selection shows half a dozen leaflets published in 1934. By this time, the company was publishing over 100 leaflets a year, for women, children and men, covering mainly knitting but occasionally crochet too. The company produced a wide range of different wools, including Veronica (a 'showerproof' 3-ply) and Totem (double knitting thickness wool), as well as angora. These black-and-white leaflets measure 18.5cms/7.25ins x 25cms/9.7ins.
Copies of these patterns are available for Guild members please email for your copy.