21. 1930s needlecraft magazines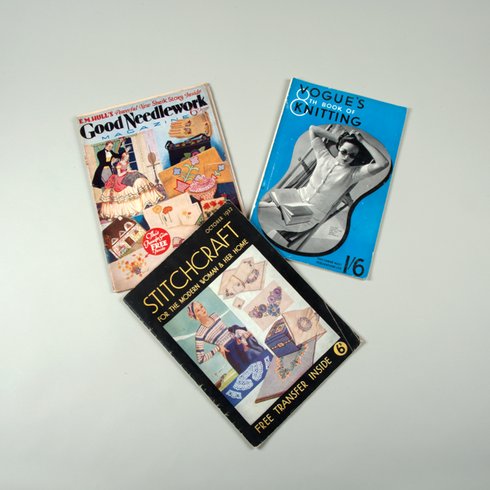 At the start of the 1930s, most needlecraft magazine titles had been running since Edwardian times or earlier, but the market changed with the launch of three new magazines. Good Needlework was a monthly magazine, published from November 1930. In 1932, two further needlecraft magazines were launched. Stitchcraft magazine, another monthly, promoted Patons & Baldwins wools, but also featured other needlecrafts, especially embroidery. In its early years, it also had a Paris fashion report. Vogue's Book of Knitting & Crochet was a spin-off from Vogue magazine, published twice a year. Good Needlework was merged into Woman and Home early in World War 2, while the Vogue publication flourished until 1969 and was later re-launched in the USA. It is currently published in the UK as Designer Knitting. Stitchcraft ran until 1982.
The Knitting & Crochet Guild Collection has almost complete runs of Stitchcraft magazine and the Vogue Knitting Books.
Members can download a copy of the Stitchcraft Magazine pictured and many others by following this link