27. Paton's Helps to Knitters Leaflets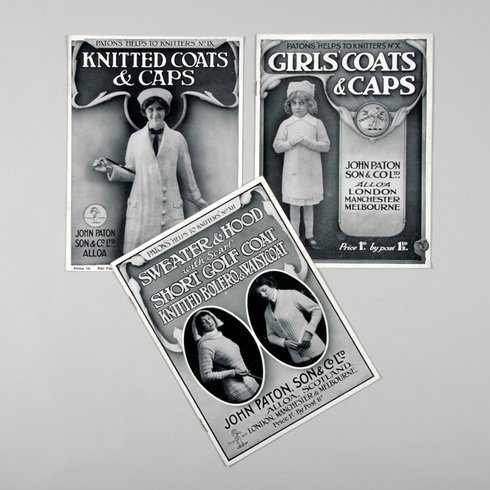 Manufacturers of knitting wools began to publish instruction leaflets to promote their products shortly before the First World War. John Paton, Son & Co. Ltd., of Alloa, was one of the first. The company had been founded in 1814, and by 1900 was advertising its knitting wools nationally. The first 'Helps to Knitters' leaflets, including these, were advertised in about 1912. They feature knitted coats, caps, sweaters and so on, for men, women and children. The adult garments were for casual wear, and often described as for sports such as golf. The leaflets 7.25ins/18.5cms x 9.8ins/25cms are printed in black and white and illustrated with photographs and Art Nouveau flourishes.
Copies of these patterns are available for Guild members please email for your copy.