49. Matinee jacket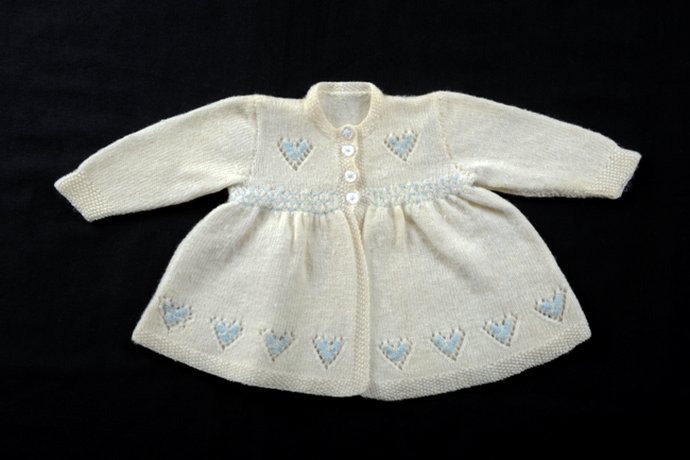 This baby cardigan dates from the 1950s when fine knitted garments were the default for the well-dressed infant. It is hand knitted in 3 ply wool with heart shaped patterns giving the pattern its name – Hearts of Lace.
The embroidery on this garment is blue, making it appropriate for a baby boy. At the time this was knitted the sex of the baby was not known until birth so additional decoration was added after the arrival in pink or blue as deemed suitable. A further strategy was to make garments in lemon yellow or pale green to avoid the pink/blue choice.
These cardigans were usually called 'matinee jackets' now an archaic term; however, the 1955 pattern, Patons 382, calls it a baby coat.
This particular garment was selected to be shown on the BBC documentary 'Fabric of Britain: Knitting's Golden Age', initially aired in 2013 and featuring items from the Knitting & Crochet Guild Collection.