5. Jester knitting pattern leaflets for children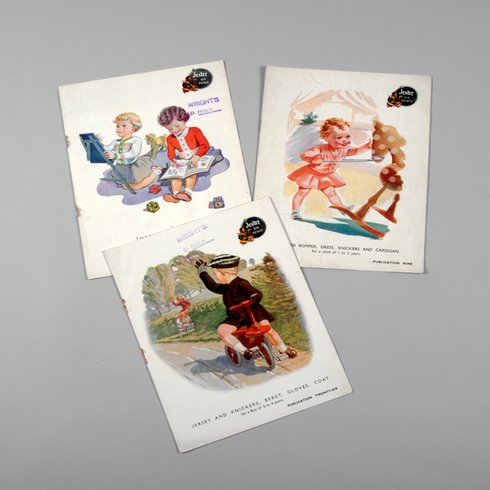 These colour leaflets measure 18.5cms/7.25ins x 25cms/9.7ins. Jester Wool first appeared in 1945, when it was advertised as "a brand-new brand". Knitting patterns for the wool were published from the late 1940s to around 1950, for garments for women and children. The children's pattern leaflets have water-colour illustrations on the front and back, with charming scenes showing children playing, and colour photos of the garments inside. Not many of the children's leaflets were published – probably fewer than 50. The wool does not seem to have had the success that the quality of the leaflets deserved.
Copies of these patterns are available for Guild members please email for your copy.