57. Pansy Doilies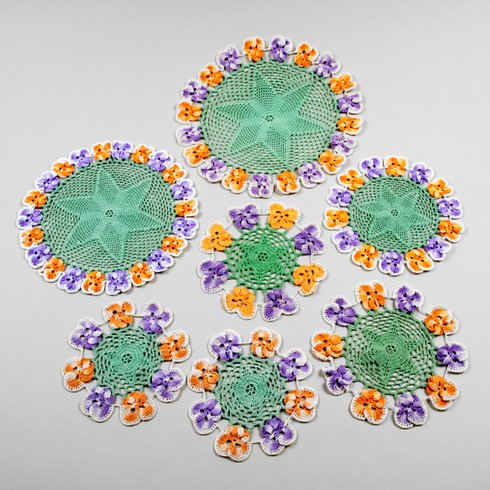 This is one of many sets of doileys in the Knitting & Crochet Guild Collection. Crocheted in mercerised cotton, the pattern is Coats leaflet 417. The leaflet was reprinted several times between the 1950s and 1970s, indicating the design's popularity. Initially printed in black and white, the later editions are in colour.
The doilies form a luncheon set, consisting of a centrepiece with 20 pansies, place mats with 16 pansies and glass mats with 8 pansies. The colours specified in the leaflet, and used for our doilies, are laurel green for the centres, and white, shaded purple and shaded yellow for the pansies.
Copies of these patterns are available for Guild members please email for your copy.