68. Machine Knitting Monthly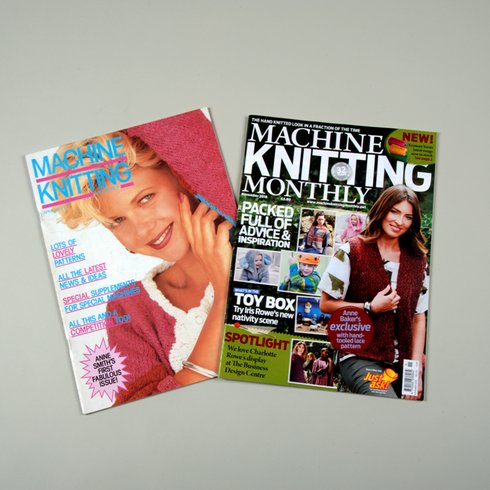 This publication represents a significant piece of machine knitting publication history. The first edition of Machine Knitting Monthly (MKM) was published in April 1986 when machine knitting was extremely popular. MKM is the only magazine on the subject still in publication in 2020 in the UK. The issue shown alongside the first one is from November 2018, marking 32 years of publishing. The double page spreads from both show the change from black and white to full colour and also give a hint of the changes in style over the years.
There were several machine knitting titles published in the UK in the past and the Knitting & Crochet Guild Collection has complete runs of most of them.