77. Set of six golf club covers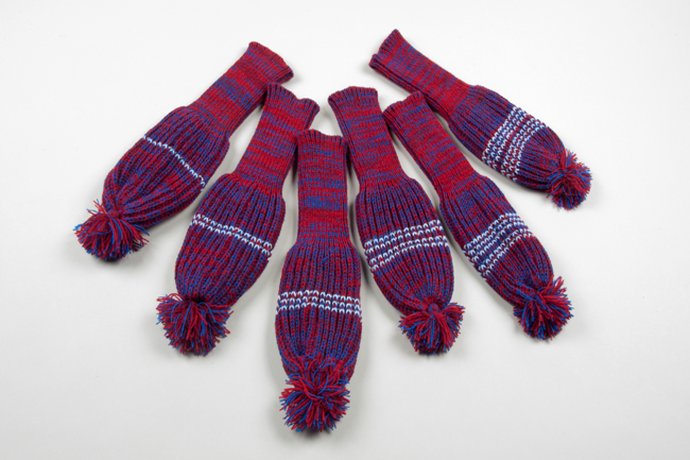 Made in the 1980s, these unused sock-like constructions are actually covers for golf clubs. Machine knitted in several ends of acrylic yarn to give a mottled effect, they are knitted flat in two different rib structures and then seamed. Each has a bobble. The number of stripes indicates the type of club, from one to six.
A Ravelry search gives 192 patterns for golf club covers but these are the only examples in the Knitting & Crochet Guild Collection.