8. Patons' Mary Quant leaflets.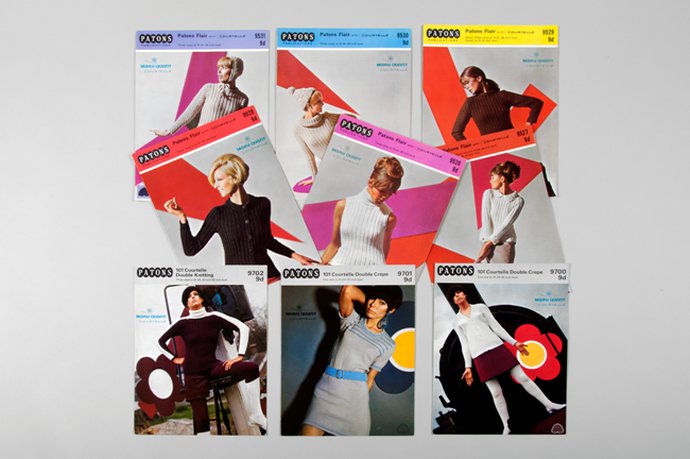 These colour pattern leaflets were designed by Mary Quant and measure 18.5cms/7.25ins x 25cms/9.7ins. They were priced at 9d (equivalent to 3.75p). Leaflets 9526-32 were published in 1965, and 9700-2 in 1966, when Mary Quant designed two collections for Courtelle yarns, one in each year. Leaflets with her designs were published by yarn spinners including: Emu, Lister, Coats, Wendy, Sirdar, Hayfield and Robin, as well as Patons. The designs include patterns for sweaters, dresses, skirts, bonnets, socks and stockings, and often combine knitting and crochet. The 1966 leaflets can be distinguished from the earlier 1965 collection by the Mary Quant daisy in the background, and the Vidal Sassoon hairstyles of the models. They brought a dash of 'trendy' fashion to the home knitter.
Copies of these patterns are available for Guild members please email for your copy.