88. Irish Crochet Jacket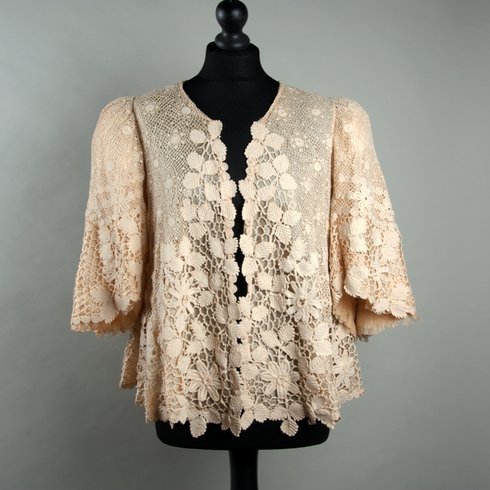 This jacket is very finely crocheted lace in cream cotton with a yellow silk chiffon lining. It probably dates from around 1900 and is an example of Irish crochet, the style of lace made in Ireland from the late 19th Century through to the start of the First World War. It is not known if it was intended to be worn for special occasions outside the house or as part of a negligee or dressing set - the former seems to be more likely. The jacket lining is now very fragile and is finely pleated around the cuffs and bottom edge.
It was bought for the Knitting & Crochet Guild Collection from a dealer at the Antiques Textile Fair in 1999 at a cost of £250.