95. Machine knitted sweater with Willow Pattern design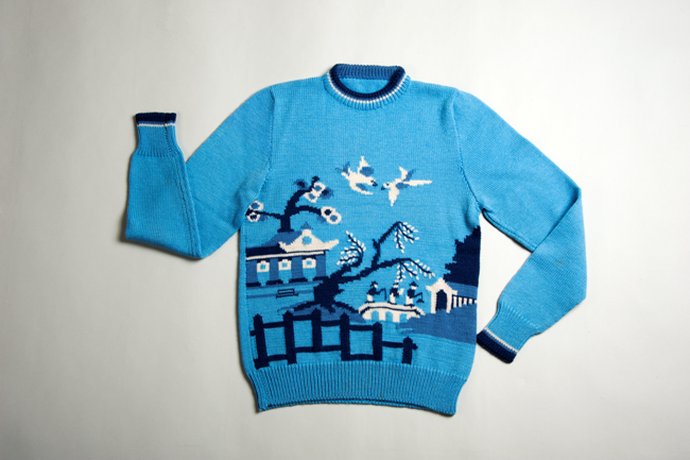 Probably dating from the 1980s, this wool jumper has the familiar Willow Pattern on its front, most often seen on china. It is machine knitted, adapted from a Sirdar hand knitting pattern. The picture is the mirror image of that shown on the published pattern because it was knitted on a machine with the reverse of the fabric facing the knitter.
According to the cataloguing information this garment is 'A beginner's effort on a KH710'. The KH 710 was a 1960s – 70s Jones and Brother machine that had very limited patterning capabilities. Every row of the front of this garment would have had to have the yarn placed in position by hand, making it extremely slow to work.