96. A selection of Rowan magazines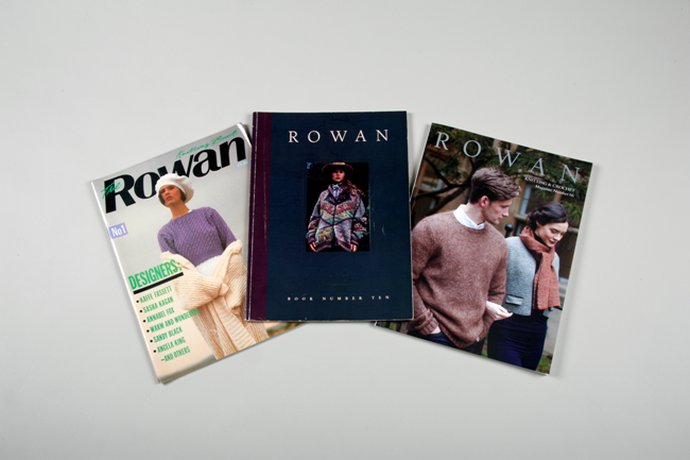 First published in 1986, the Rowan magazine, appearing twice a year, has been a mainstay of many knitters' lives for nearly 40 years. Sometimes including features, such as the one about the Knitting & Crochet Guild Collection in issue 55, and always a selection of knitting and crochet patterns, its top quality designs use Rowan yarns. Kaffe Fassett was, and still is, often among the roll call of designers with his distinctive colourwork designs.
The KCG Collection has a comprehensive collection of the Rowan magazines from the first issue, on the left in the image. Issue 10, the middle magazine, featured the first photo shoot for Kate Moss, still in her teens at the time and has become a collector's item. On the right, Issue 66 is dated 2019.
The Rowan magazine brought the work of established and skilled designers to a wider knitting public, both in the UK and North America.