Across the Needlebed - Issue 2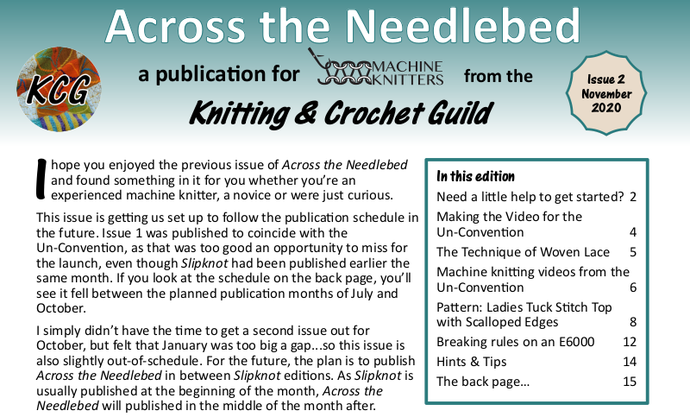 Across the Needlebed Issue 2 has been published. Although aimed at machine knitters, some of the ideas will inspire hand knitters and crocheters as well.
Guild members can download the present and past copies from the "Membership / Members area / 'Across the Needlebed' Machine Knitting Publication" menu option, or go directly to the page using this link.