A Knitter's Sketchbook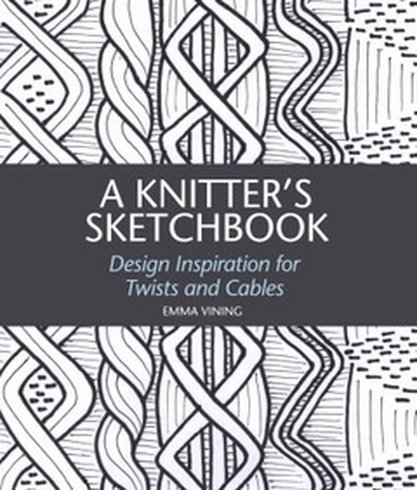 Guild member Emma Vining's first book has now been published. I'm sure that if you've seen her designs in The Knitter magazine and heard her talk at the Bedfordshire branch regional day a couple of years ago you'll want to see Emma's design processes.
Published by Crowood Press ISBN:9781785005374 PUBLISHED (THIS EDITION):09/01/2019
PAGES:192 BINDING:Hardback SIZE:260x215 mm
INSIDE:189 colour photographs and 141 line artworks
Inspiration for twist and cable designs can be seen everywhere in the natural world and the urban environment, from the cracks in the pavement to building walls, posts and pillars. In A Knitter's Sketchbook: Design Inspiration for Twists and Cables, creative designer Emma Vining shares her experience of capturing pattern ideas in many diverse locations and settings, offering a design-led approach to creating unique knitting stitch patterns.
This book can be used in many different ways: as a stitch library, a collection of knitting patterns or as a starting point to inspire designs for a personalized knitter's sketchbook.