Leach's Newest Jumpers magazine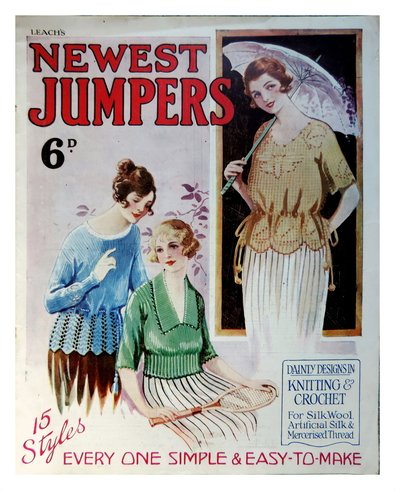 Barbara Smith, the Knitting & Crochet Guild's Publications Curator, recently added Leach's Newest Jumpers magazine to the online archive on the Guild's website. It contains knitted and crocheted tops for women from the early 1920s and members can find it on the main 'pattern downloads' page and also under 'pre-1940 magazines'. If you make any items from this publication, do let us know!
You can read more about Barbara's work on her blog or follow her on Instagram @barbaraknitsagain.