Stylecraft Bloggers visit Lee Mills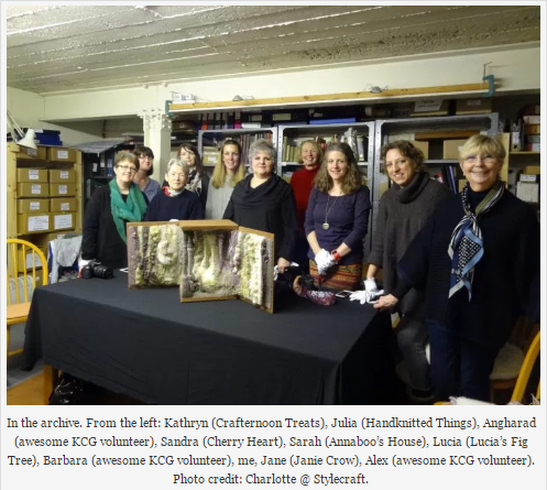 Lee Mills had a recent visit from a group of Stylecraft bloggers, Kathryn (Crafternoon Treats), Julia (Handknitted Things), Sandra (Cherry Heart), Sarah (Annaboo's House), Lucia (Lucia's Fig Tree), Phil (The Twisted Yarn) and Jane (Janie Crow).
You can read about the visit on Phil's blog and we're already getting new members who've been encouraged to join and help us maintain our heritage collection.
Photo credit Charlotte @ Stylecraft.