Using the collection
The collections are intended to support the study and practice of knitting and crochet in the UK. Members, knitting & crochet practitioners and designers will find much to inform, inspire or amuse in the collections.
The team at Britannia Mill are able to arrange for "trunk shows" of selected items from the collections to be made available for interested groups and organisations throughout the country. Trips have been made to Blackpool, London, Scarborough and other venues have had displays of items from the collection, here are some images from the 2015 display at the Colne Valley Museum in Golcar.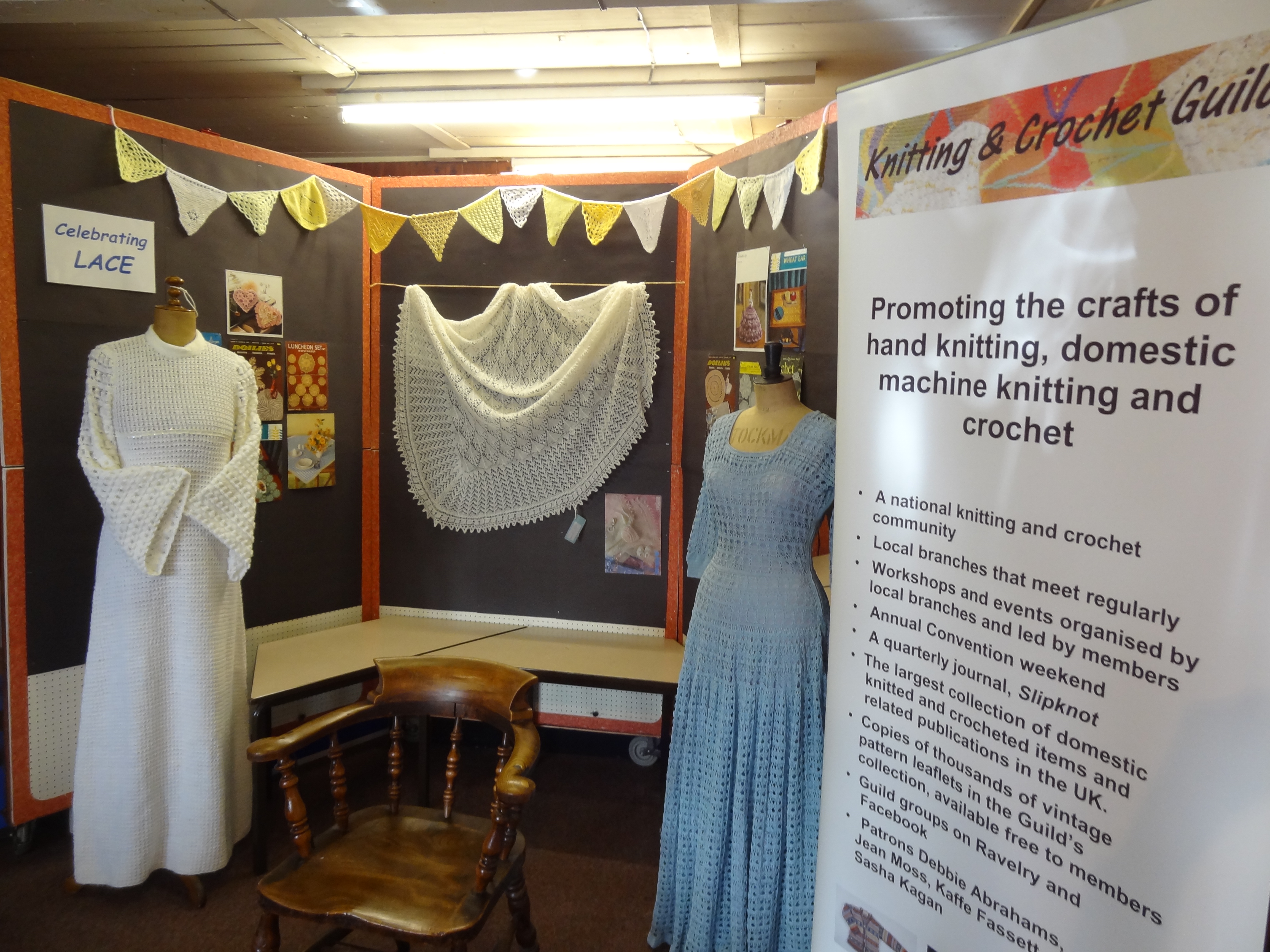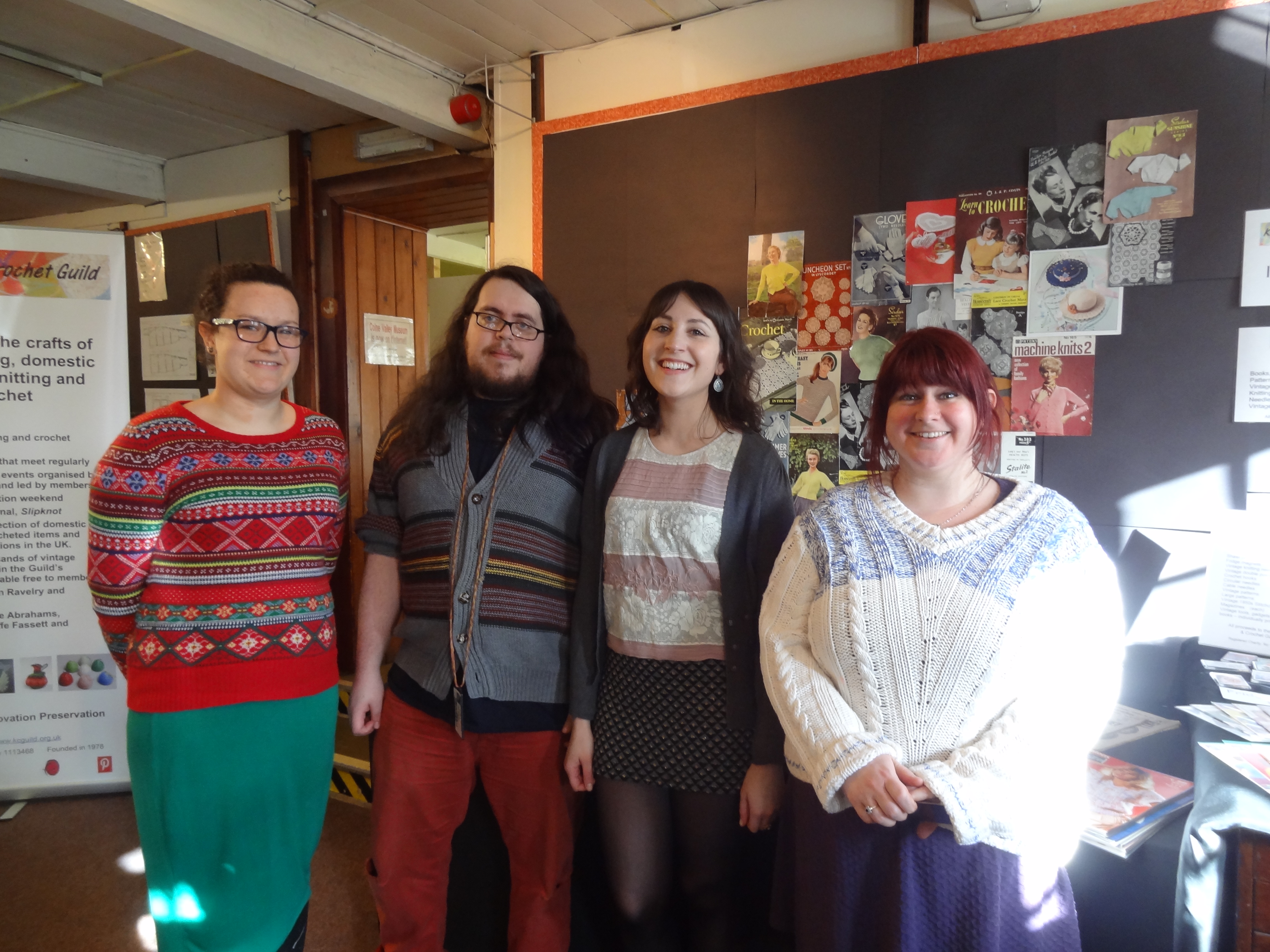 Our collections will be useful to students and academics in several fields, for instance, design, gender studies, material culture, social history and textiles and textile history and are housed at Britannia Mill in Slaithwaite near Huddersfield, West Yorkshire.

Anyone wishing to see the collections can visit by arrangement, do get in touch with the team via the email, they would love to hear from you.