Yarns and shade cards
Sample lengths and the ball band have been collected from about 800 yarns. There is also a collection of shade cards.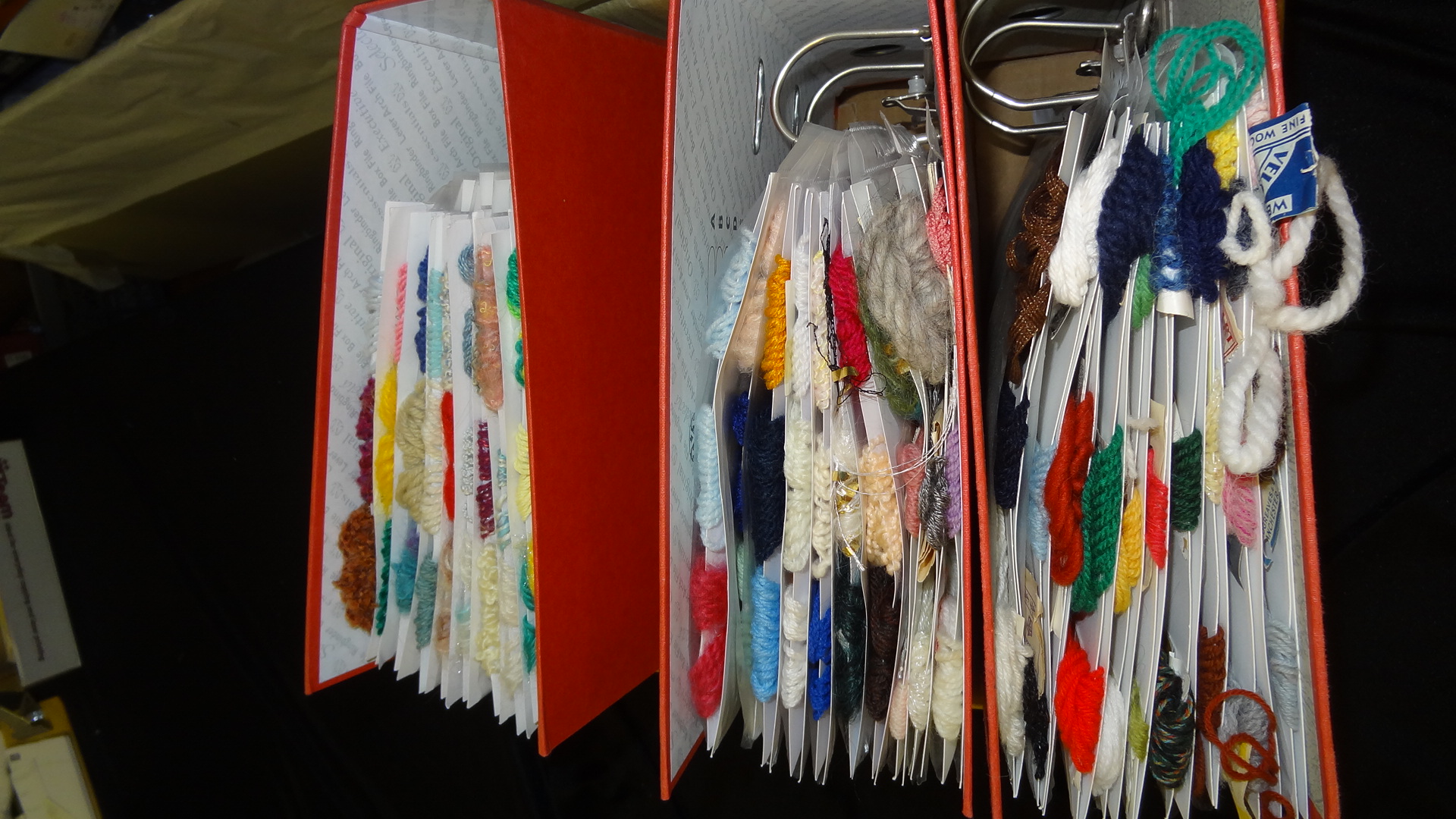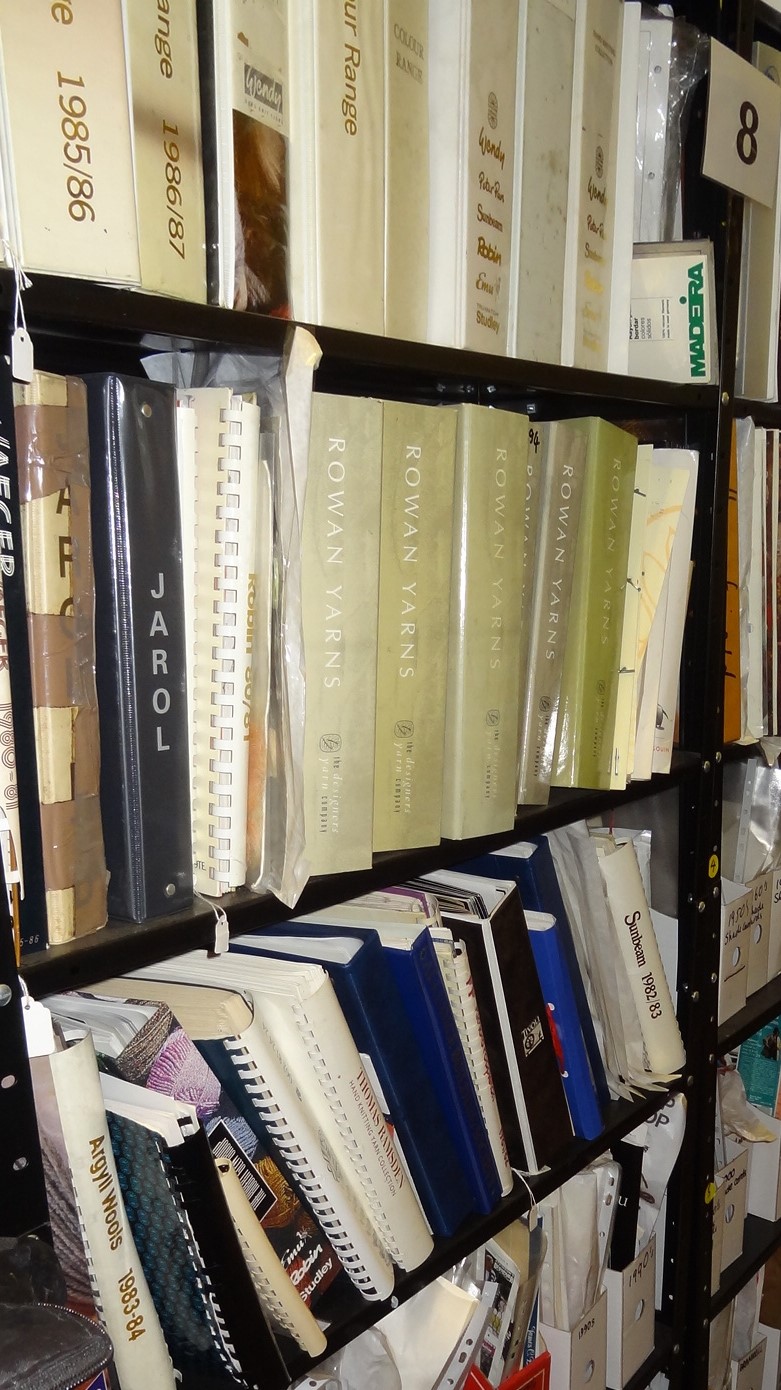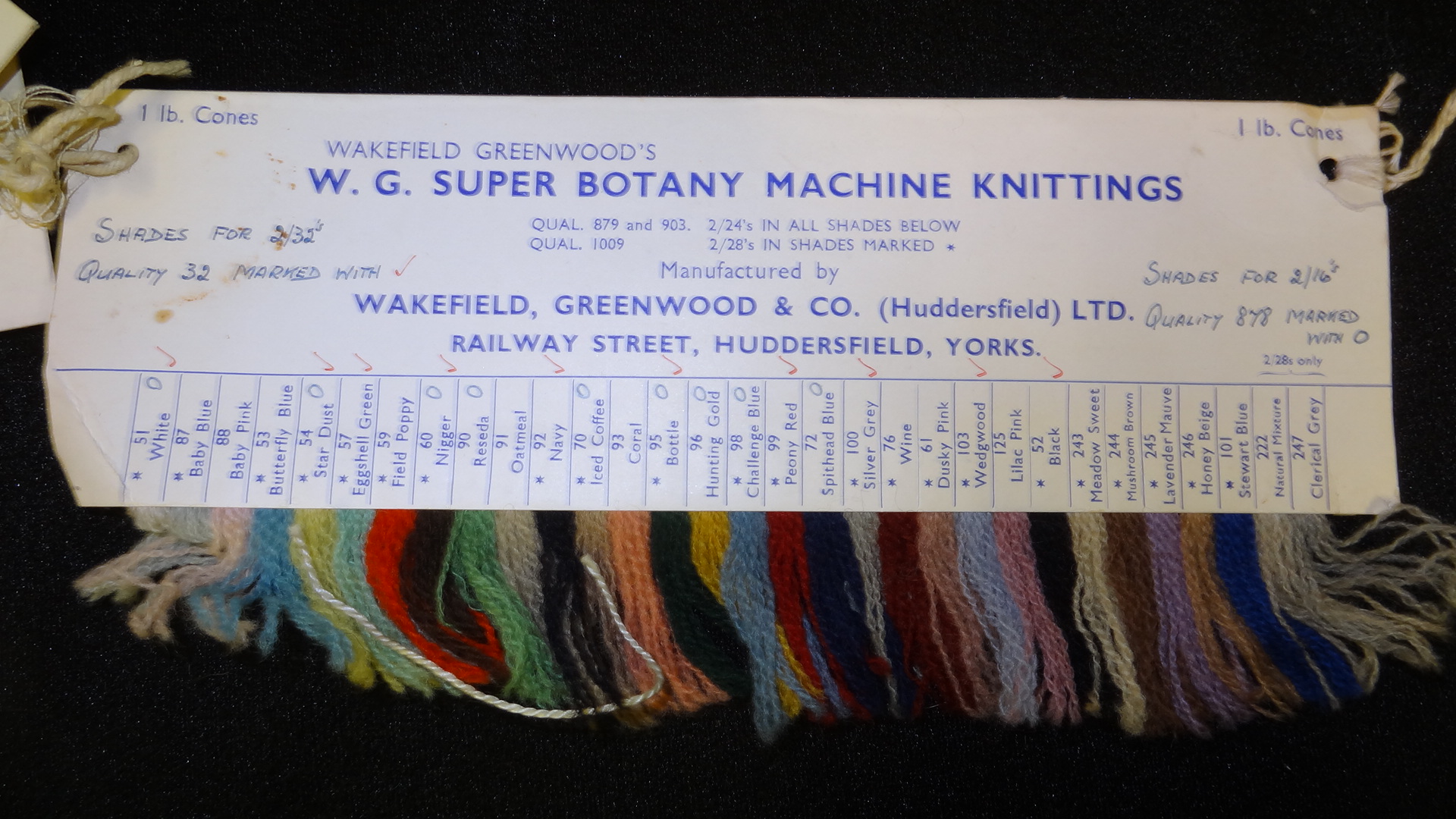 Open week at our Collection at Lee Mills will be held week commencing Monday 13th June 2016.
The team will plan to be there every day that week.
The tasks will be to examine, sort and order/repack and catalogue the Collection's yarn samples and shade cards.
Currently these have had little attention following the extracting of ball bands and yarn samples by Jane Hull, Leeds KCG branch, about 3 years ago.
Jane also constructed an Excel data base.
Come for as long or short a period as you wish.
Some members and friends use this as a mini break in Last of the Summer Wine country where there is attractive accommodation available.
The Huddersfield Branch is held on Thursday 16th June when Angharad Thomas will be holding an Estonian gloves workshop. All welcome.

Do contact the collections team to let them know what days you'd like to come along and make the most of this opportunity.