Free Patterns
Following the merger of the Guild of Machine Knitters with the Knitting & Crochet Guild (in May 2019), Jane Harrisson and Lidia Higson kindly agreed that these patterns could be made freely available on our website. Both patterns are available as PDFs, and can be downloaded and printed.
Lidia Higson's Heart Bag Pattern
Instructions are provided for both standard gauge and chunky gauge machines.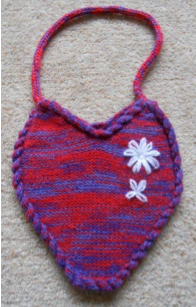 Download Lidia's Heart Bag Pattern
Jane Harrisson's Bunting Pattern
Instructions are given for standard gauge, mid gauge and chunky gauge machines to given pennants that are approximately 16cm long and 16cm wide. However, as the size of the flags is not critical, tension is not crucial and they can be knitted on any machine.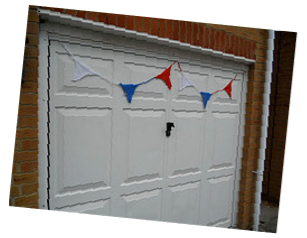 Download Jane's Bunting Pattern
Jane's own website is called Needles of Steel, which is a huge resource for all things machine knitting. A real machine knitter's treasure chest!