Check and update your personal information
Please take a few moments to make sure your personal details are up-to-date. Every bit of information we ask for is used in some way, and we store and process it securely. The reason why we want most of it is obvious, but there are one or two things that you may wonder about.
You can login to Sheep at any time to update your details.
We would like you to check and update:
Your name
Sheep stores your First Name, your Surname and a Known As name.
Please put your official first name and surname in the First Name and Surname boxes. This is particularly important if you are able to Gift Aid your subscription, as HMRC will reject any claims where they cannot match the names and address information we provide to the information they hold.
At the moment, you can't see Known As (we hope this will change soon) but so you can be called what you want to be called, we have copied what will see in the First Name box into it. For example, if your name is Elizabeth but your first name is currently showing as Liz, Lizzie, Beth or even Jane (if you use a different name entirely) please change it to Elizabeth. We will still call you whatever was there before. Just let us know if that is not what you want.
If you have an unusual name that you are having difficulty entering into Sheep in the way it should be shown, get in touch. We have some additional options behind the scenes to try to make sure letters and so on show your name correctly.
Your address
We have an address lookup system. If your home address is not right, just start typing the correct one (beginning with your house number) and a list of matches will appear. If your address is not shown, or if you need to make a minor change, you can also update it manually.
Again, most important if you are able to Gift Aid your subscription: we need your home address, not the address of your business or where you work. We have other ways to record business details, so please contact membership@kcguild.org.uk if this affects you.
Your date of birth
We know some people are having problems with entering their dates of birth. There are some tips on entering your date of birth further down this page.
We only use date of birth for two reasons:
Junior members To confirm that those selecting Junior membership are under 18 years of age. This needs to be accurate so we know when to switch you to adult membership.
Age profile of our membership To give us an indication of the age profile of our membership. This does not need to be accurate to the day, and as we understand that some people are uncomfortable providing their date of birth, we suggest that if you prefer you simply use the correct year but a fictitious day and month. If you feel it's necessary, you can also use a year either side of your own. So, for example, if your date of birth is 25 July 1961, you could enter any day from 1 January 1960 to 31 December 1962. That still lets us know whether we are managing to attract members across the age range without giving us your actual date of birth. Please make sure any fictitious birthday you select does not give you an age of less than 18 if you are an adult.
Your ethnic background
Our aim and heartfelt wish is to be a fully inclusive organisation. Unless we have some indication of the ethnic background of members, we cannot claim that this is the case.
We only use this information to provide statistical information, giving a percentage of those in each group.
If you prefer not to say, that option is available at the bottom of the list.
Tips on entering your date of birth
Using a phone
If you are using a small mobile device (a phone, for example) you will be shown a calendar when you try to set your date of birth.
You can move between years if you tap the year at the top left of the calendar (circled in red in the screenshot).
Move between months by tapping the arrows either side of the Month and Year displayed.
Choose the day of the month by tapping it.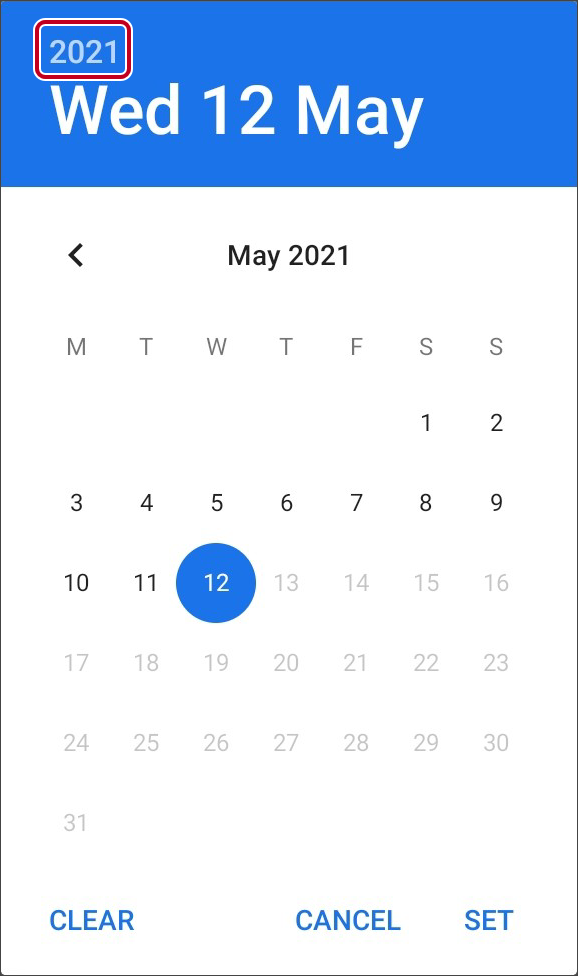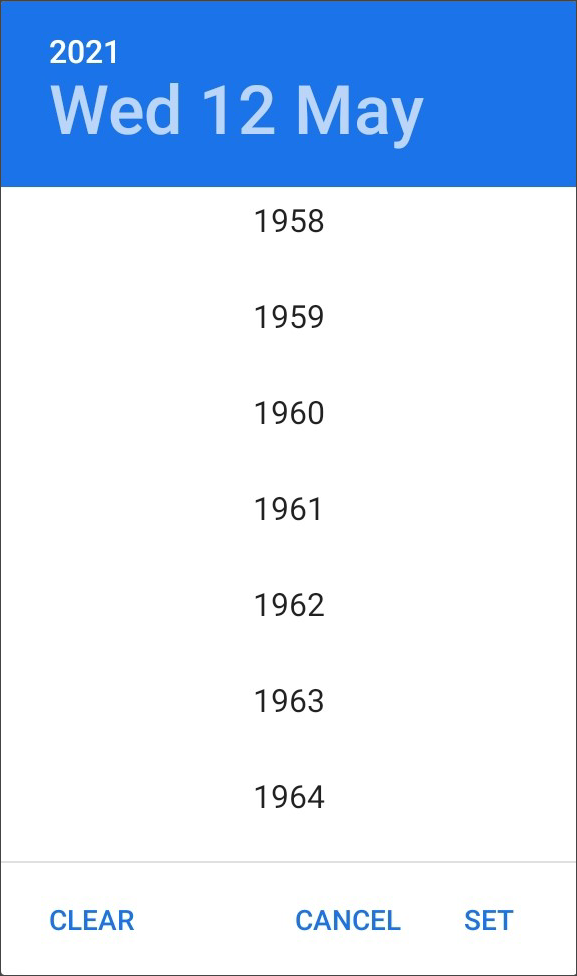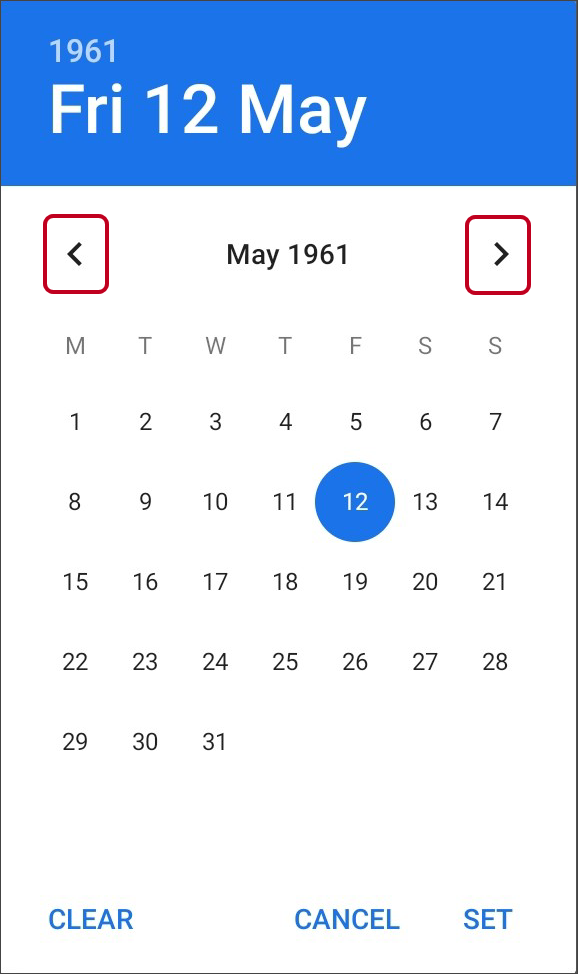 Using a tablet
If you are using a tablet (an iPad, for example) you will be shown a calendar when you try to set your date of birth.
Tap the month and year. You will get two scrolling sections, one for month and one for year.
Scroll to the month and year you want, then click OK.
Finally, choose the day of the month by tapping it.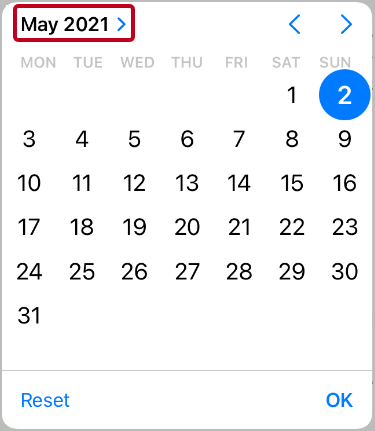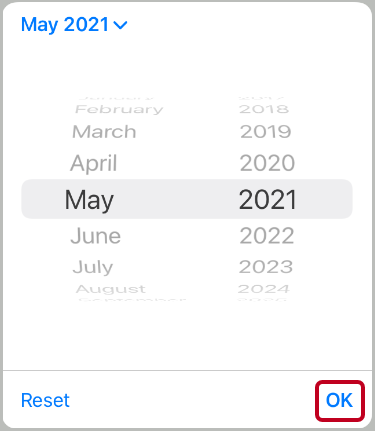 Using a computer
If you are using a computer (a laptop, for example) the easiest way to enter your date of birth is to type it in.
If you prefer to use the calendar, click the date and month first.
Scroll to the year you want and click it. There is a very small scroll bar or you can use your mouse wheel, if you have one.
Finally, select the month and then the day.