Meeting others is a key benefit of Guild membership. We have a network of Branches around the UK that are run by our members and are affiliated to the Guild. Branches can draw on the experience of other Branches, make use of resources available to members or only to Branches, and ask the Collection for the loan of "trunk shows" from our Collection.
About Branches
This page lists our Branches in alphabetical order and shows them on a map.
If you would prefer to see Branches listed by UK region, go to our Branches and Unaffiliated Groups page that also lists some groups that have no connection with the Guild.
If you cannot get to a Branch, you might be interested in our Branches that meet online.
Mainly for Branch Coordinators
If you are a Branch Coordinator, please login.
Find our Branches
We list all Branches of the Knitting & Crochet Guild on this page. They are in alphabetical order of their name.
Symbols on the map: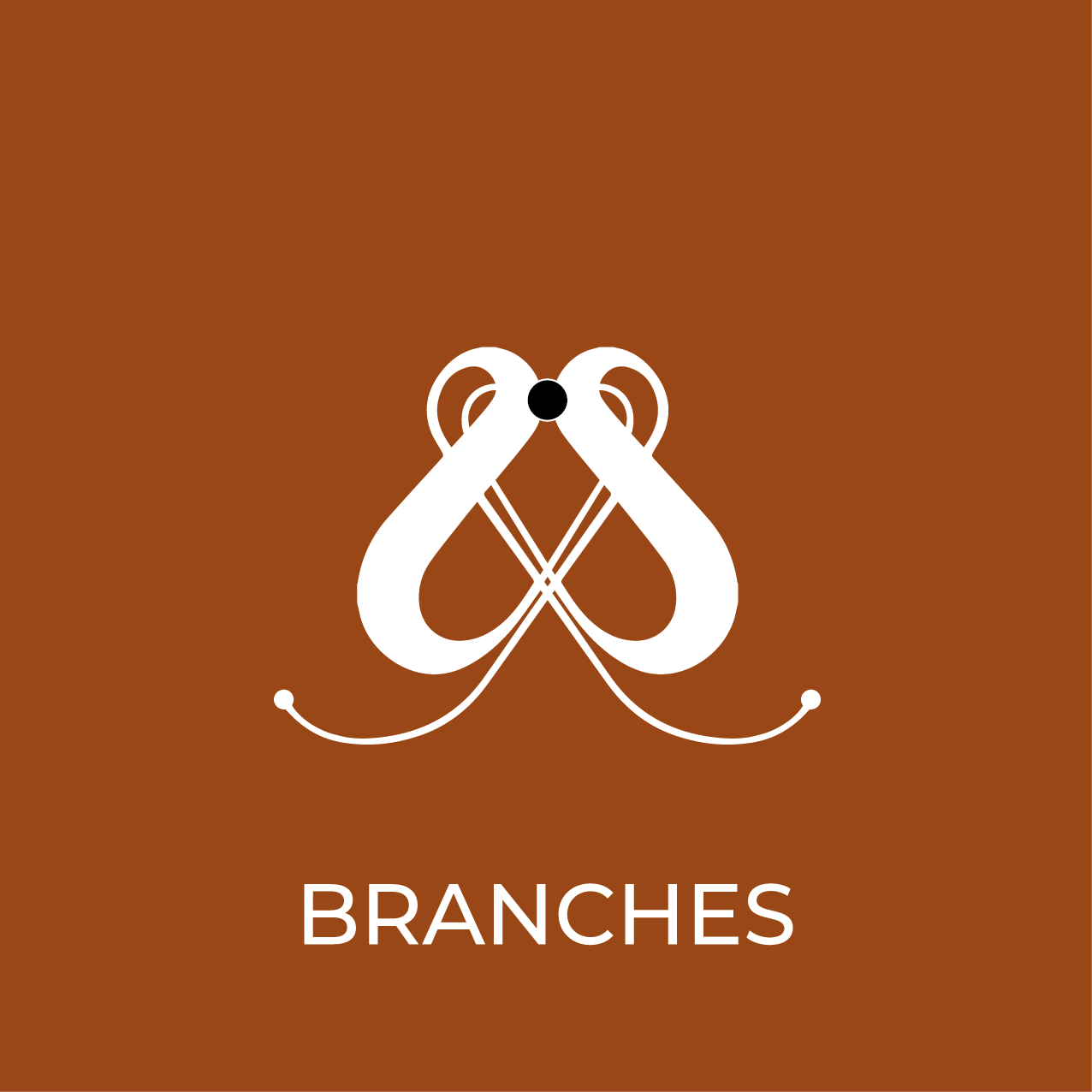 Branch

Multiple branches in area (shows the number of branches).
Setting up new branches
Where there is currently no local branch there is an opportunity for members to start one and bring together enthusiasts for knitting and crochet. The Guild will advise you how to set up a local branch and we can help contact other members who may be local. In areas where our membership is widely dispersed we are inviting members to join "virtual branches" where members can keep in contact by letter, phone, email or video conferencing. Please contact our Branch Liaison team using our contact form.
Meeting online
We have two Branches that only meet online: the Online Branch and the Scotland Virtual Branch (the Scotland Branch is currently seeking a new co-ordinator). Some other Branches also meet online. See our Online Branch Meetings page for when these plan to meet.
Updating information about your Branch
Branch Co-Ordinators may update the details for their Branch using the update contact form. Members wishing to apply to register a new Branch may use the same form.
What if there isn't a Branch near me and I want to meet others in person?
Recognizing that there are areas of the UK that are not within convenient travel of a Branch, or that Branch meeting times may not be suitable for all, we also have a list that includes a selection of other groups that have no relationship with the Guild (that page is structured by geographical area). We also have information about other Guilds and organisations.
What if I find it too difficult to travel to a Branch?
Some of our Branches meet online as well as in person, and we have Branches that only meet online. These are included in the list below, but we also have a stand-alone list of online Branches.
Branches in alphabetical order
Note: we also list our Branches by region in the list that also includes other groups. Some Branches meet online.