The publications collection focuses on material published in the UK and covering knitting and crochet in this country. The library contains around 2000 books. The magazine collection includes publications dating from around 1900, e.g. several of the Weldon's series and Fancy Needlework Illustrated.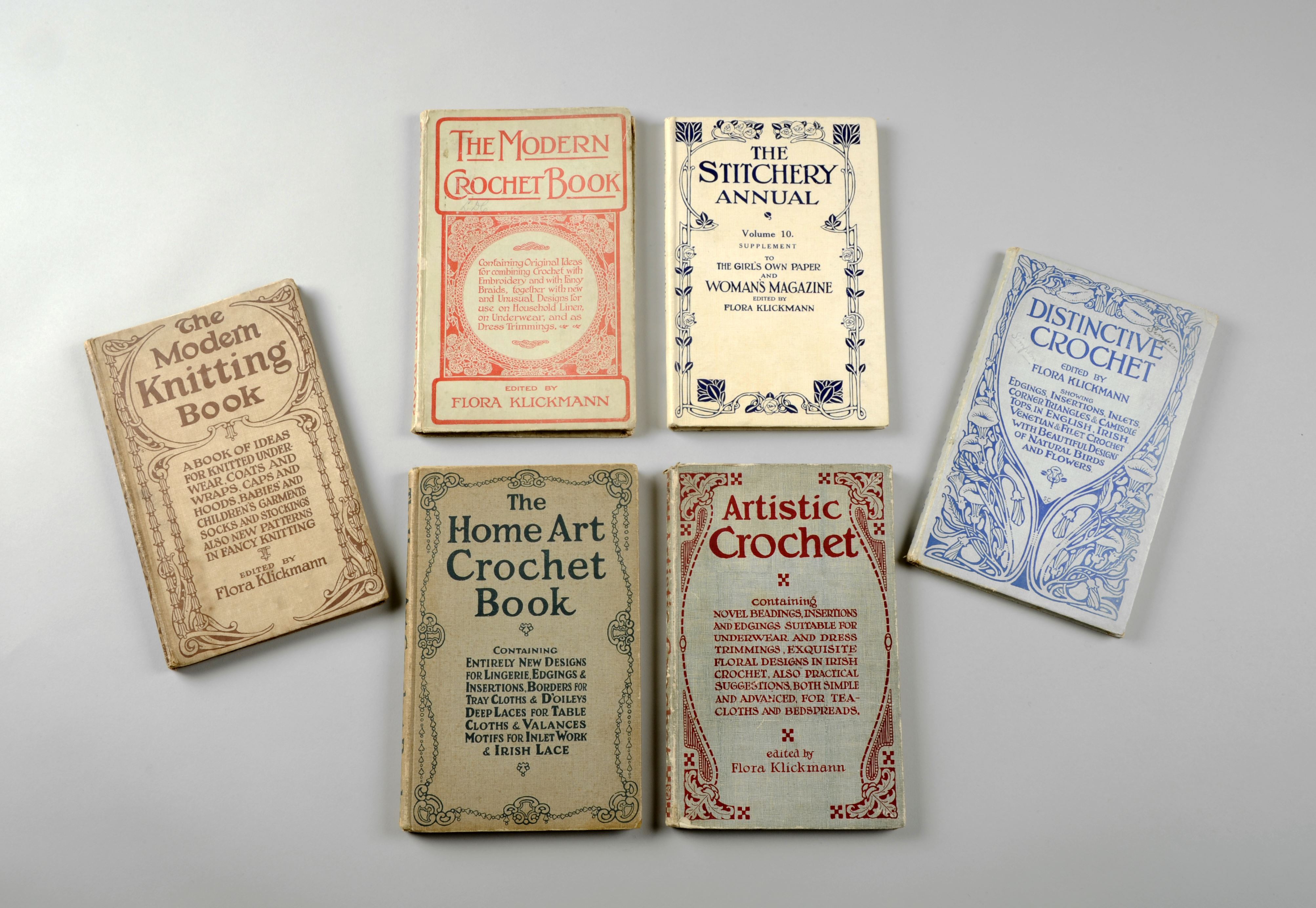 Later magazines include almost complete runs of the long-running British magazines that covered hand knitting and crochet, notably Vogue Knitting, Stitchcraft, Needlewoman and Needlecraft and Pins and Needles, as well as many other shorter-lived magazines. European magazines with a UK edition are kept (e.g. Mon Tricot, Pingouin). There is comprehensive coverage of machine knitting magazines.
There is a large selection of general women's magazines, mostly from the 1920s to 1950s, that included knitting or crochet patterns. More than 30 different titles are represented. The collection includes a number of part-works, including Golden Hands and Creative Knitting.
Many miscellaneous publications have also been collected, including magazine pull-out supplements and gift books, and special issues on knitting and crochet from a range of magazines. There are pattern leaflets produced by newspapers as a reader service, and others given away with a wide range of products, from soap flakes to cornflakes.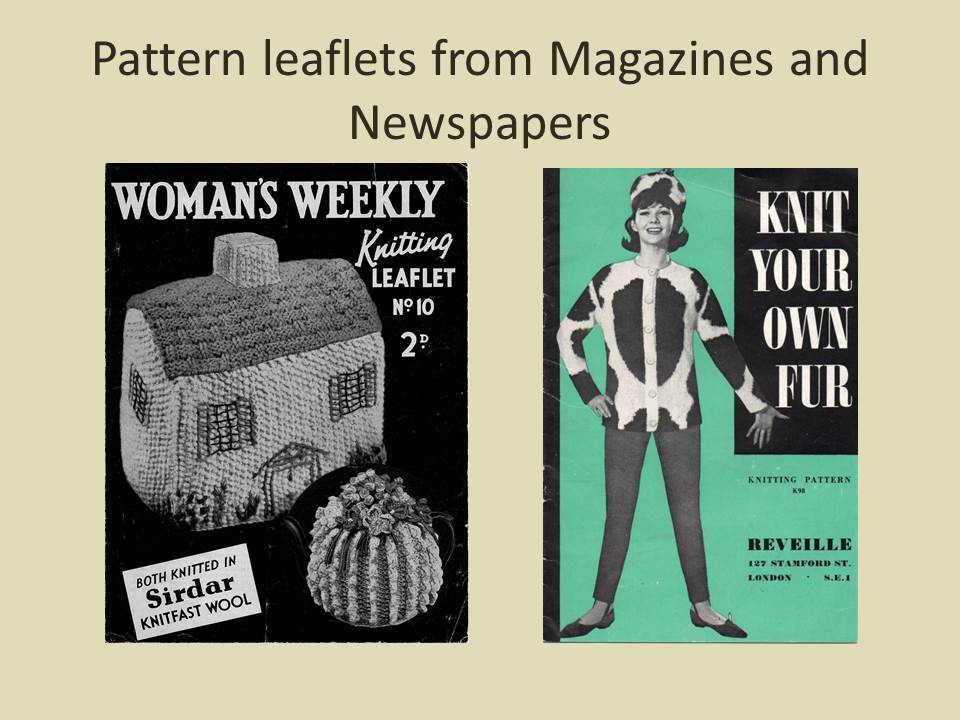 A very large and important component consists of pattern leaflets and booklets published by spinners and other publishers such as Bestway; there are upwards of 50,000 of these.
In 2014 we were delighted to receive the archive of Patons pattern leaflets and the Guild now has the largest collection of Patons leaflets anywhere.
Guild members can now have access to digital copies of most Patons patterns.
A selection of pattern catalogues and other publications are available on line to members to view on our website.
Work is continuing to upload more publications but in the meantime pattern enquiries can be directed to the team at Britannia Mills by contacting them using our contact form.