Volunteers are always welcome to help with our collection. It is a great way to see parts of the collection close up and to handle the items that would not normally be accessible in a museum or gallery context. There are many important tasks that we still need to do to ensure that our important and precious collection is looked after in the best way possible, and to ensure that it can be seen by both Knitting & Crochet Guild members and other interested groups. There are volunteers at Britannia Mills twice a week, usually Tuesdays and Fridays.
Slaithwaite is accessible by rail from Manchester and Leeds and arrangements can be made to collect people from Huddersfield station.
All our visitors are amazed and excited when they come to visit – why don't you come too?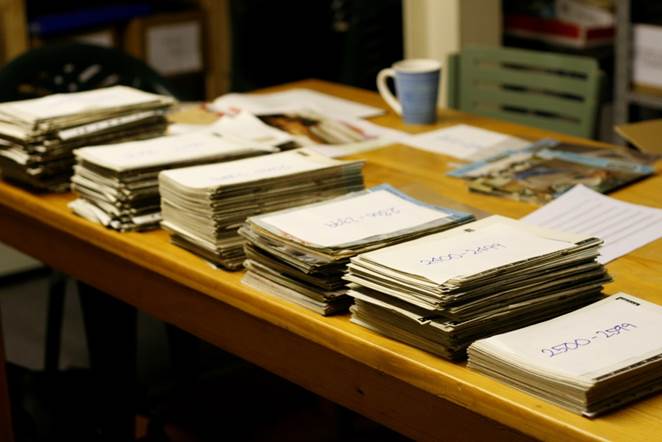 The team would love to welcome you to Britannia Mill.
Please contact them using our contact form.

We also have other volunteer roles for the Guild that might interest you.