Sharing Knowledge
Education is one of the key aims of the Knitting & Crochet Guild.
We share knowledge through local activities for members and others in our network of branches and at the home of our Collection at Britannia Mill. We run workshops and taster sessions at major craft exhibitions and events throughout the country.
The Guild's members together possess a vast collective knowledge, practice and expertise about the crafts of knitting and crochet which they willingly share with other members and those who are keen to learn.
We share a wide range of information on this site about the crafts: -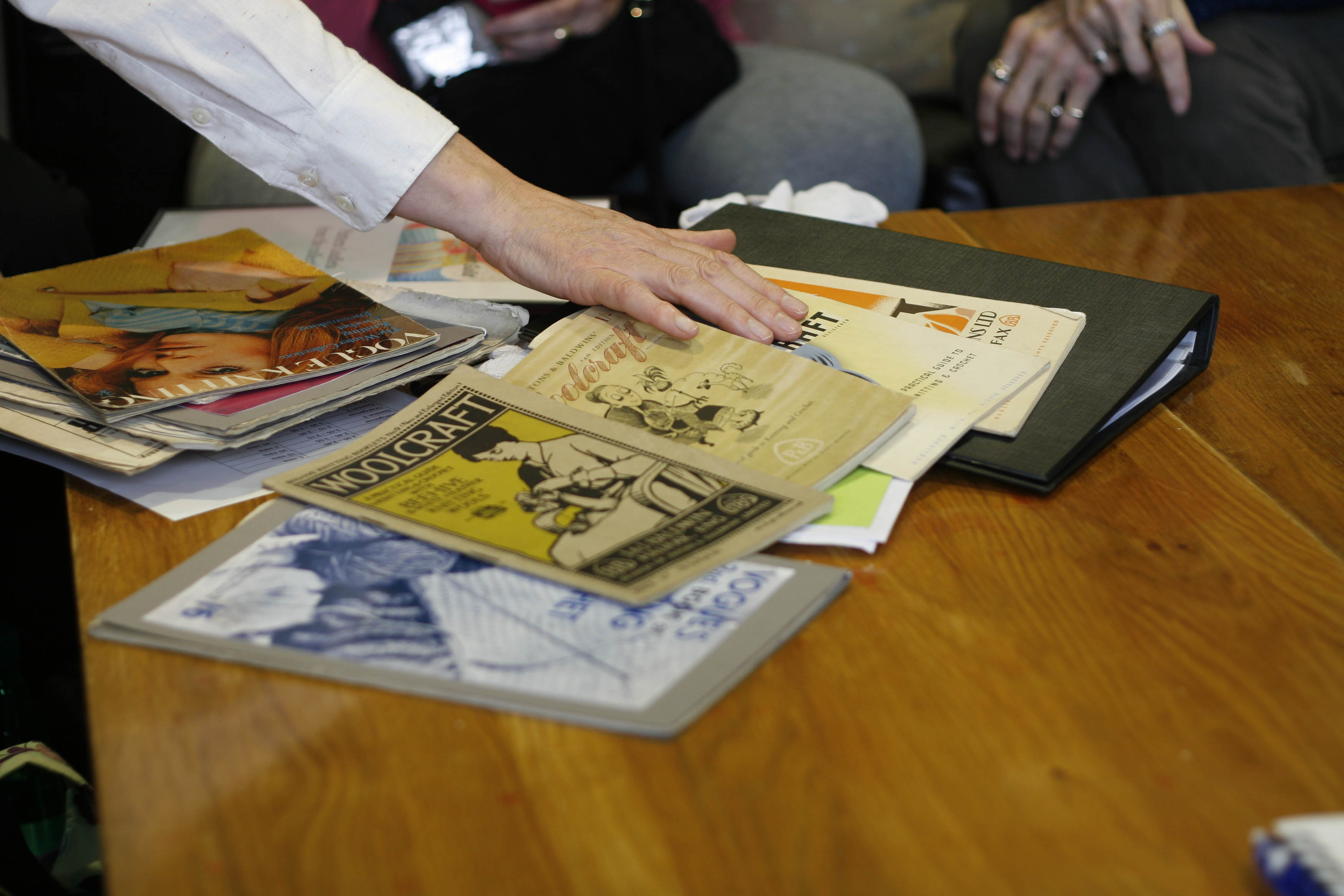 Opportunities to see our Collection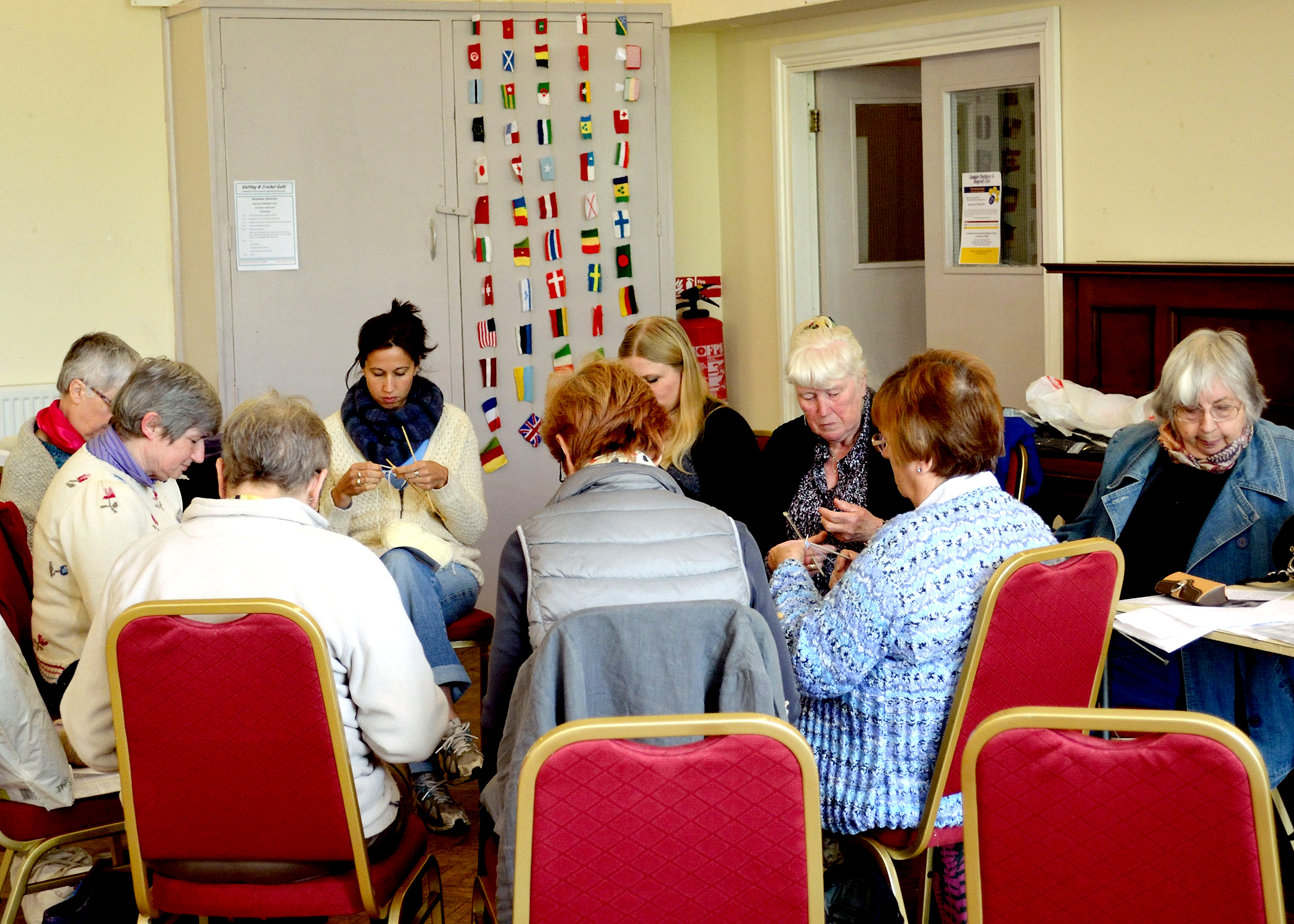 Take part in workshops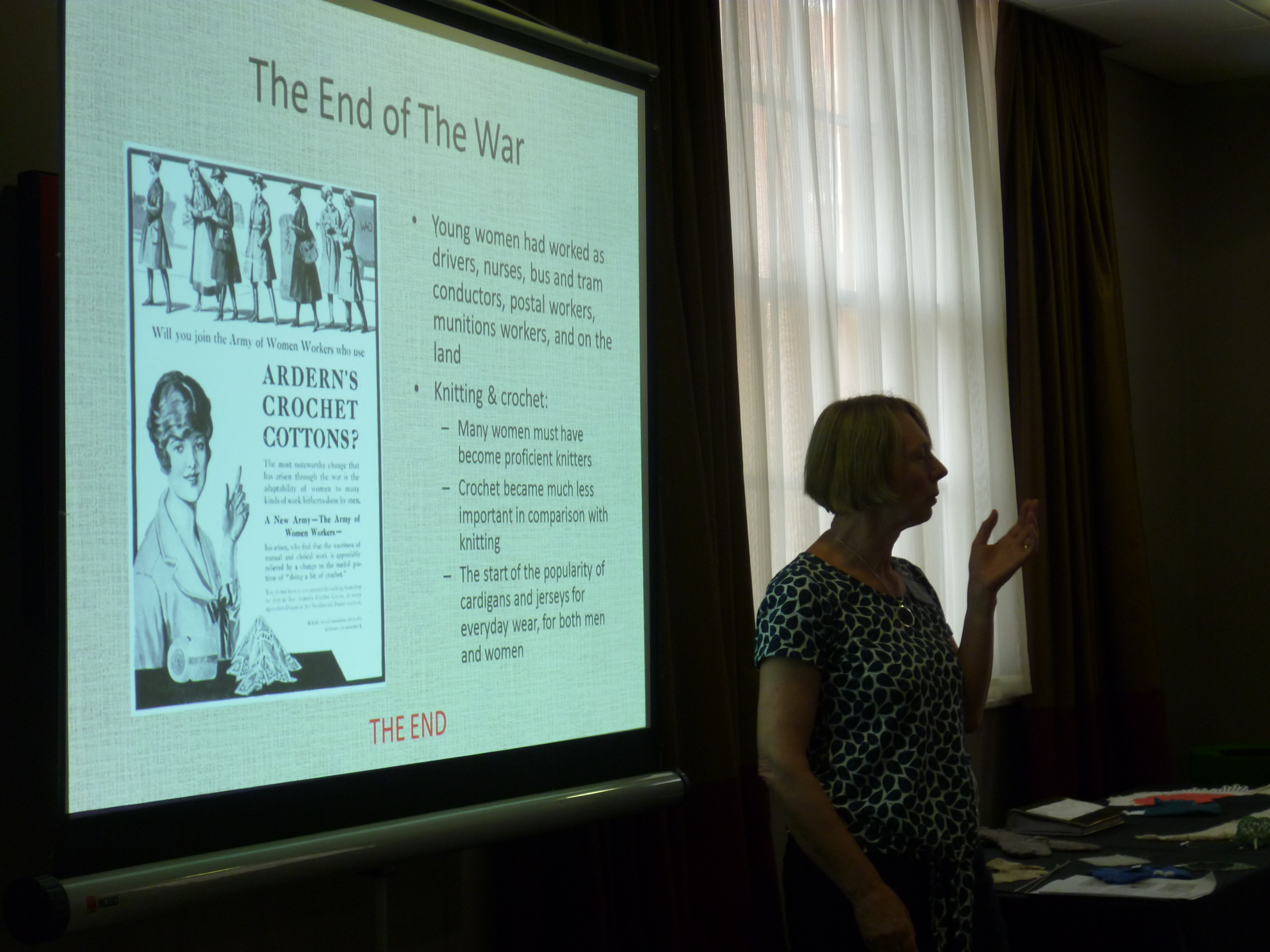 Listen to talks
A note on copyright
Crafters delight in sharing their work with others and encouraging them to share ther pleasure of making items. Sharing your experiences is a great way of helping others (and yourself) learn new skills.
Most of us use patterns when we make something. Although we encourge you to share how you tackled the pattern or adapted it, patterns themselves are subject to copyright. So, if you want to share a pattern, please remember that photocopying a pattern, whether in a book or magazine or obtained online, and giving that copy to someone else is a breach of copyright. Keeping a photocopy after passing a book or pattern leaflet to someone else is also a breach of copyright, even if the pattern was free. Even if designers do not charge explicitly for their pattern, they may rely on income through advertisements on their website or other means that rely on people actually visiting the site or downloading the pattern.

Passing a printed leaflet or book to someone else when you have finished with it is permitted if you do not keep photocopies, but if you downloaded digital file you cannot pass it on to others.